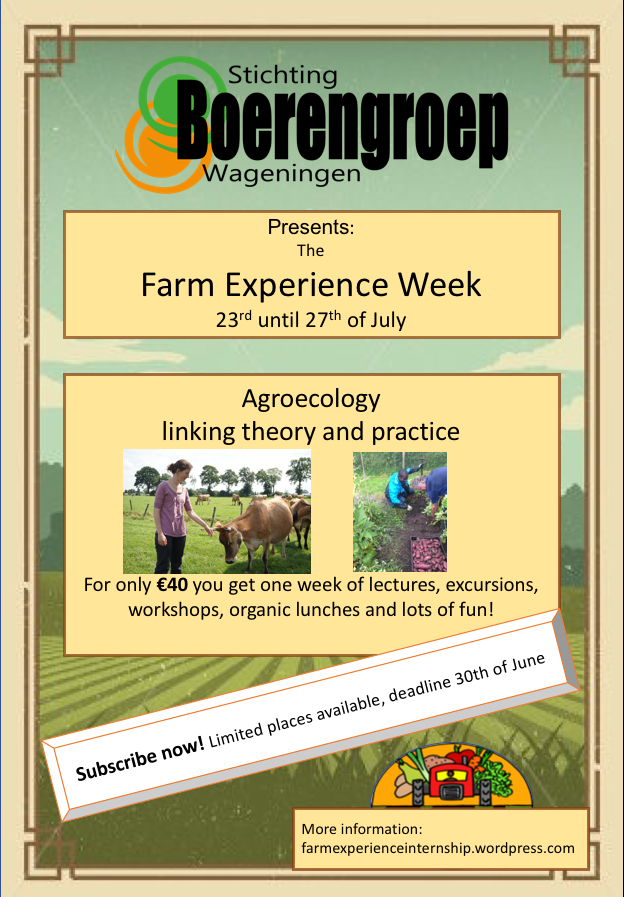 The Summercourse of Boerengroep is back this year in a slightly different form. This year we organise ONE inspiring week from July 23rd till July 27th. This week will be full of workshops, excursions, food and fun about topics as agroecology, soil, sustainable food systems and participatory research.
On top of this, we can still support you in finding a farm to work at.

Would you like to participate? Please fill in this form!