Vacature Penningmeester (m/v)
Onze penningmeesteres Linda, gaat haar werk bij de Boerengroep binnenkort neerleggen om zich te kunnen richten op haar studie bij de Warmonderhof. We zijn haar heel dankbaar voor al het werk dat ze voor Boerengroep heeft gedaan. Als penningmeester werk je immers op de achtergrond, maar je bent een onmisbare schakel in de stichting. Lijkt het iets voor jou om meer ervaring op te doen als bestuur van een stichting? Heb je affiniteit met landbouw? Overweeg dan penningmeester te worden bij Boerengroep!
Activiteiten
De functie van penningemeester kost ongeveer 5 uur per week. Ervaring is niet vereist. De activiteiten bestaan voornamelijk uit:
Twee keer per maand vergaderen met het hele bestuur
Jaarafrekening en begroting opstellen
Financiële administratie
Daarnaast ben je automatisch bestuurslid van onze organisatie. Dit houdt in dat je betrokken bent bij het in stand houden van de stichting en haar visie, bijv. door het aannemen van een nieuwe coördinator. Ook kun je meehelpen met het organiseren van activiteiten.
Wat bieden wij jou aan:
Netwerk mogelijkheden binnen de landbouwsector.
Ontwikkelen van je communicatieve en organisatorische vaardigheden.
Inzicht in financiën en boekhouding van een organisatie
Bestuursvergoeding en evt. een certificaat.
Eisen:
Kennis van of affiniteit met de landbouwthematiek
Minimaal beschikbaar tot 1 oktober 2018
Enthousiasme en verantwoordelijkheidsgevoel
Affiniteit met de doelstellingen van Stichting Boerengroep.
Voor meer informatie, mail naar st.boerengroep@wur.nl.
Stuur je CV met motivatiebrief zo snel mogelijk naar boerengroep@wur.nl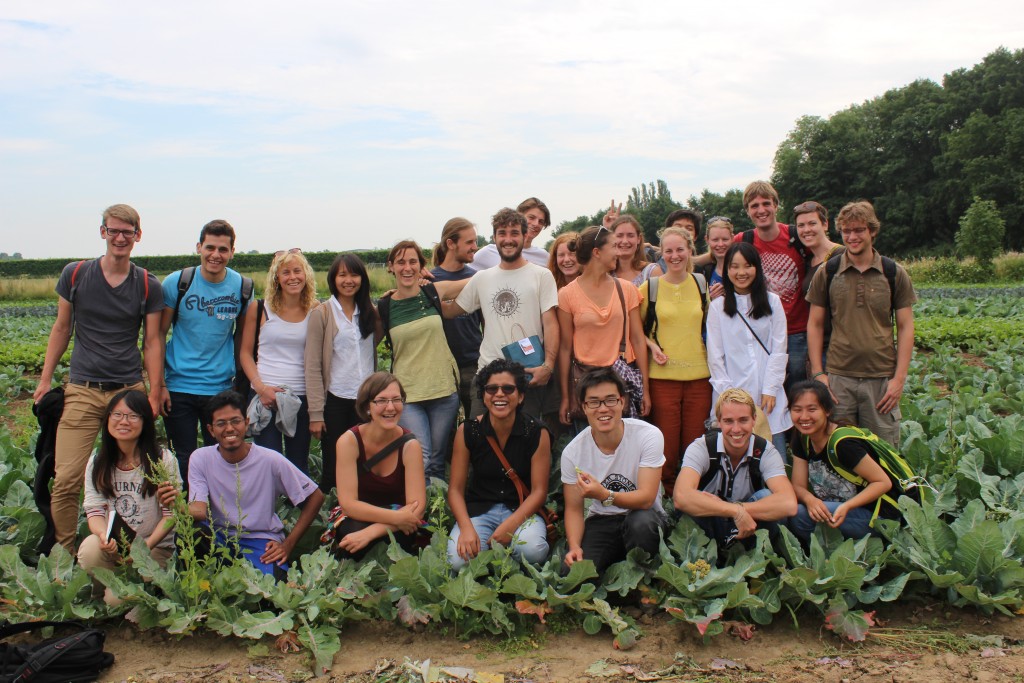 Internship Opportunity Boerengroep: organize the FEI summer course on Agroecology!
Are you looking for a challenging internship, where you will learn everything about agroecology as science, practice, and movement? Consuct your internship at Boerengroep as coordinator of the Farm Experience Internship (FEI)!
Content:
As coordinator of the summer course 'Farm Experience Internship' (FEI), you will organize this unique summer course at the Wageningen University, together with the Boerengroep team and RSO chairgroup! You will develop your skills as project coordinator, broaden your network and gain knowledge about agroecology as you will be involved in a wide range of activities: design the program for the course, invite speakers (researchers, farmers, peasant movements etc.), coordinate the subscriptions and promotions, arrange funding, update the website, keep contact with the students and the participating farmers/gardeners and set up the evaluation.
Duration:
Note that this internship will take 5 months: 1st of April – end August 2018. The first phase of the internship (April, May, June) will be part time, so it is easy to combine it with courses, or writing a thesis proposal. The second part (July – August) will be full time. You will also join the complete FEI summer course, and so it is possible to get the extra 3 ECTS for the course, by the RSO chairgroup!
Combine your internship
There is the possibility to combine your internship with a research/other event of interest, e.g. conducting interviews for Toekomstboeren, working on La Via Campesina Agroecology Training and Learning Network (FEI is part of this), or setting up a series of lectures/debates on the topic of your interest, together with Boerengroep.
If you are interested, please send a mail with short motivation to st.boerengroep@wur.nl
Volunteer Boerengroep
Are you a students at the WUR and would like to be involved in the Boerengroep, organizing trips to farms and gardens, work along on the field for hands-on experience, set up our yearly summer course on agroecology in practice? Or are you more an artist or designer who can make artistic posters for us? However you'd like to join, you're most welcome to join the group. Send us a mail and we'll get back to you (st.boerengroep@wur.nl) or pass by at our office (Generaal Foulkesweg 37, Wageningen).