Het Inspringtheater
Het Inspringtheater is de theatergroep van Stichting Boerengroep. In samenwerking met Boerengroep en in opdracht van agrarische organisaties en/of de WUR maken we interactieve theateroptredens over actuele maatschappelijke (landbouw-) thema's. Hierbij krijgt het publiek de mogelijkheid om in de huid van de personages te kruipen, hun problemen te ervaren en diverse oplossingen uit te proberen. Zo kan het Inspringtheater gevoelige onderwerpen op een luchtige manier bespreekbaar maken en begrip creëren voor de rol van andere partijen.
We zijn op zoek naar een coördinator om leiding te geven aan deze theatergroep, bestaande uit (oud-) studenten, i.s.m. een professionele regisseur. Als coördinator organiseer je activiteiten zoals optredens, workshops, trainingen e.d. en onderhoud je contact met spelers, regisseurs en opdrachtgevers. Het betreft een betaalde functie voor 10 uur per week.
Taken en verantwoordelijkheden
• Leiding geven aan een theatergroep
• Optredens, workshops, trainingen, spellessen e.d. organiseren
• Inspringactiviteiten promoten
• Contact onderhouden met spelers, regisseurs en opdrachtgevers
• Het werven en begeleiden van nieuwe vrijwilligers
• Agrarische organisaties aanschrijven om voorstellingen te promoten
• Emailverkeer bijhouden
• Website en Facebook onderhouden
Profiel
• Interesse om zich te verdiepen in veel voorkomende en actuele landbouwproblematiek in zowel Nederland, als in het buitenland
• Vol energie en ideeën om nieuwe theaterstukken op te zetten en/of voort te borduren op      bestaande stukken
• Sociaal, creatief, flexibel, enthousiast en kritisch
• Initiatiefrijk en zelfstandig kunnen werken
Kennis en ervaring
• Kennis van of affiniteit met theater, landbouw en natuur
• Ervaring met het organiseren van activiteiten
• Bekend met interactieve theatermethoden, zoals Forumtheater
• Bekend met Wageningen en omgeving
Nadere informatie
Meer informatie over het Inspringtheater is te vinden op de website: www.boerengroep.nl/inspringtheater/. Hier staan ook voorbeelden van eerdere voorstellingen. Extra informatie over de inhoud van het coördinatorschap is te verkrijgen bij Maureen Klijn; st.inspringtheater@wur.nl
Sollicitatie
Bij interesse, stuur voor 15 september 2017 je CV en motivatie naar st.boerengroep@wur.nl o.v.v. sollicitatie coördinator inspringtheater. Sollicitatiegesprekken zijn gepland in de laatste week van september en de inwerkperiode is in overleg in oktober.
Nieuwe positie beschikbaar bij Boerengroep: penningmeester (m/v), part-time.
Onze penningmeester Menno, gaat zijn werk bij de Boerengroep binnenkort inruilen voor een mooi avontuur in 't buitenland. We zijn hem heel dankbaar voor al het werk dat hij voor Boerengroep heeft gedaan. Als penningmeester werk je immers op de achtergrond, maar je bent een onmisbare schakel in de stichting. Lijkt het iets voor jou om meer ervaring op te doen als bestuur van een stichting? Heb je affiniteit met landbouw? En wil je een jaar meedraaien en kennis opdoen over alles wat er komt kijken bij financien? Stuur dan een mail met motivatie naar st.boerengroep@wur.nl.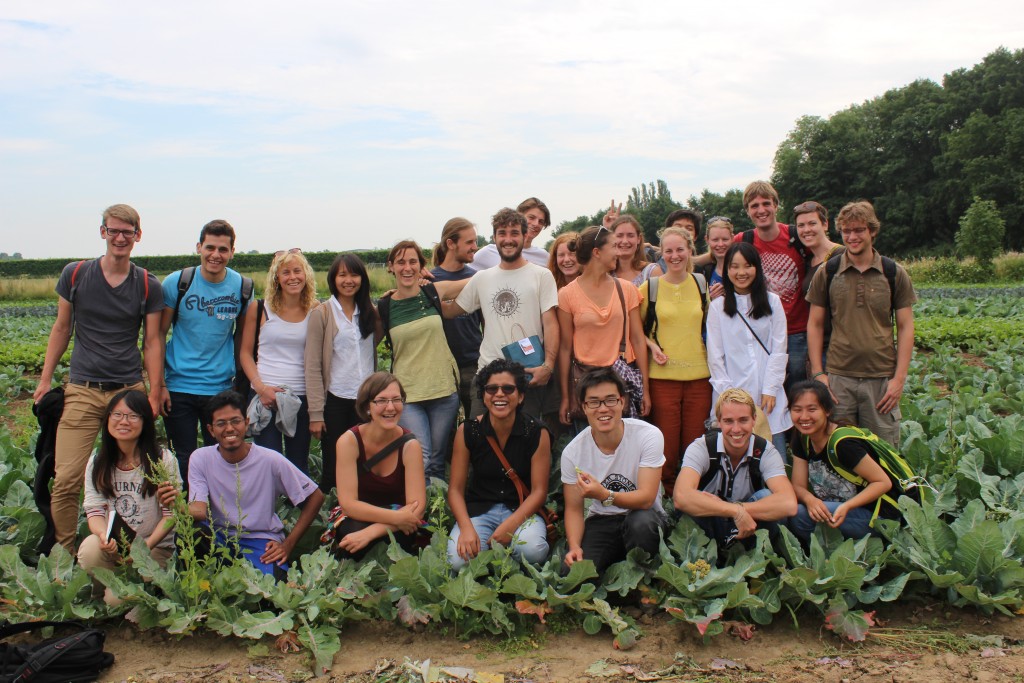 Internship Opportunity Boerengroep: organize the FEI summer course on Agroecology!
Are you looking for a challenging internship, where you will learn everything about agroecology as science, practice, and movement? Consuct your internship at Boerengroep as coordinator of the Farm Experience Internship (FEI)!
Content:
As coordinator of the summer course 'Farm Experience Internship' (FEI), you will organize this unique summer course at the Wageningen University, together with the Boerengroep team and RSO chairgroup! You will develop your skills as project coordinator, broaden your network and gain knowledge about agroecology as you will be involved in a wide range of activities: design the program for the course, invite speakers (researchers, farmers, peasant movements etc.), coordinate the subscriptions and promotions, arrange funding, update the website, keep contact with the students and the participating farmers/gardeners and set up the evaluation.
Duration:
Note that this internship will take 5 months: 1st of April – end August 2018. The first phase of the internship (April, May, June) will be part time, so it is easy to combine it with courses, or writing a thesis proposal. The second part (July – August) will be full time. You will also join the complete FEI summer course, and so it is possible to get the extra 3 ECTS for the course, by the RSO chairgroup!
Combine your internship
There is the possibility to combine your internship with a research/other event of interest, e.g. conducting interviews for Toekomstboeren, working on La Via Campesina Agroecology Training and Learning Network (FEI is part of this), or setting up a series of lectures/debates on the topic of your interest, together with Boerengroep.
If you are interested, please send a mail with short motivation to st.boerengroep@wur.nl
Volunteer Boerengroep
Are you a students at the WUR and would like to be involved in the Boerengroep, organizing trips to farms and gardens, work along on the field for hands-on experience, set up our yearly summer course on agroecology in practice? Or are you more an artist or designer who can make artistic posters for us? However you'd like to join, you're most welcome to join the group. Send us a mail and we'll get back to you (st.boerengroep@wur.nl) or pass by at our office (Generaal Foulkesweg 37, Wageningen).