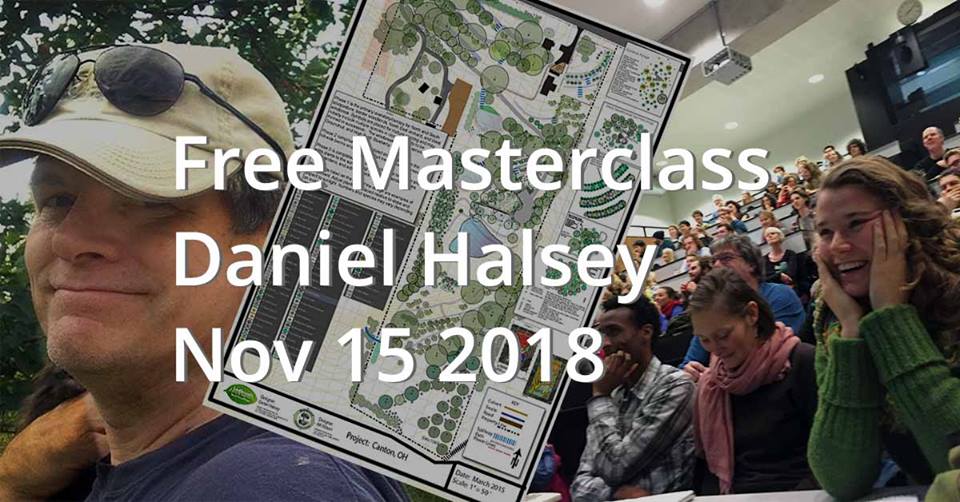 This Thursday evening (15th November) Daniel Halsey, an internationally renowned designer of ecosystem restoring landscapes, both large and small, will hold a lecture/masterclass open to students and others interested. In current times with increasing need for changing landscape models and ways to cope with climate change, using ecosystem design could be one of the key answers!
This master class is interesting for anyone who is involved in developing landscapes, ecosystem restoration, and new forms of agriculture, peasantry, forestry and food supply. It will be open to students and others interested and takes place on November 15th in the Forum Building, C222.
Master-class with Daniel Halsey
"Designing diversified, ecologically based foodscapes of the Future'
Date: 15th November
Time: 19:30 coffee/tea
20:00 – 22:30
Location: Forum C222 (WUR CAMPUS) Droevendaalsesteeg 2
No registration and no entrance fee. Just show up on time.
Read moreMasterclass with permaculture- and ecosystemdesigner Daniel Halsey