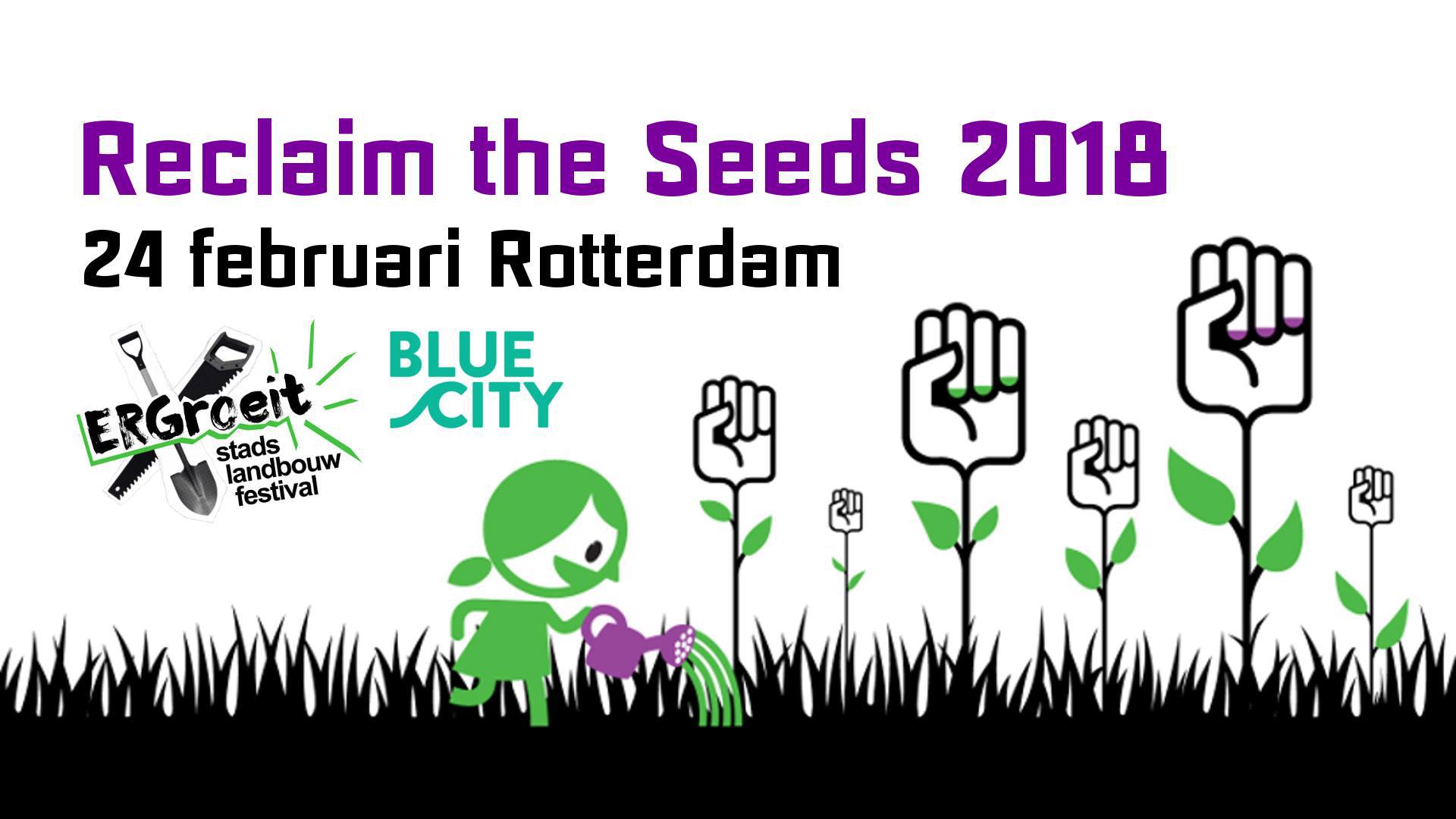 Join our excursion to the Reclaim the Seeds & Urban Agriculture Festival 2018 in Rotterdam!
This seed fair is all about celebration of crop diversity and food sovereignty, in defiance of the monopolies that big companies hold on these precious sources of life. You can buy seeds, bring your own seeds and swap them, or just come to explore the many stands from small scale organic companies, NGO's and organizations. This year, Reclaim the Seeds combines with an urban agriculture festival "ERGroeit", a good match and two in one! Many stands, lectures, workshops and demonstrations on the theme "Innovation from below", the initiative of small scale projects. (*Beware that much of this will be in Dutch).
To know the exact program of the lectures, workshops and excursions, check the schedule below or read more at: https://www.reclaimtheseeds.nl/rts-programma-rotterdam.htm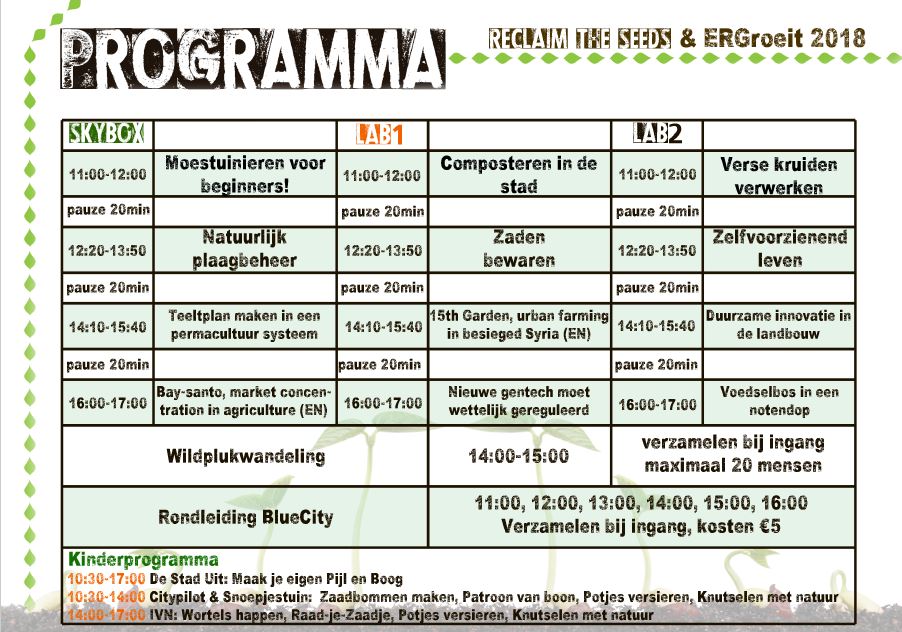 De entrance fee is on donation basis, so make sure to bring some cash.
Transport:
We will travel together, leaving at 09:00 from Ede-Wageningen, coming back around 18:30. When you do not have student weekend travel rights (studentenOV), we arrange for you a cheap two-way train group ticket Wageningen-Rotterdam, for €10.
If you like to join us, please register via this google doc:
https://docs.google.com/forms/d/e/1FAIpQLSegasqIff5s-seAZRSSIjx_VRI6hhF8ri2Famr7-NPSg7lTfQ/viewform
Registration deadline is 22 February!