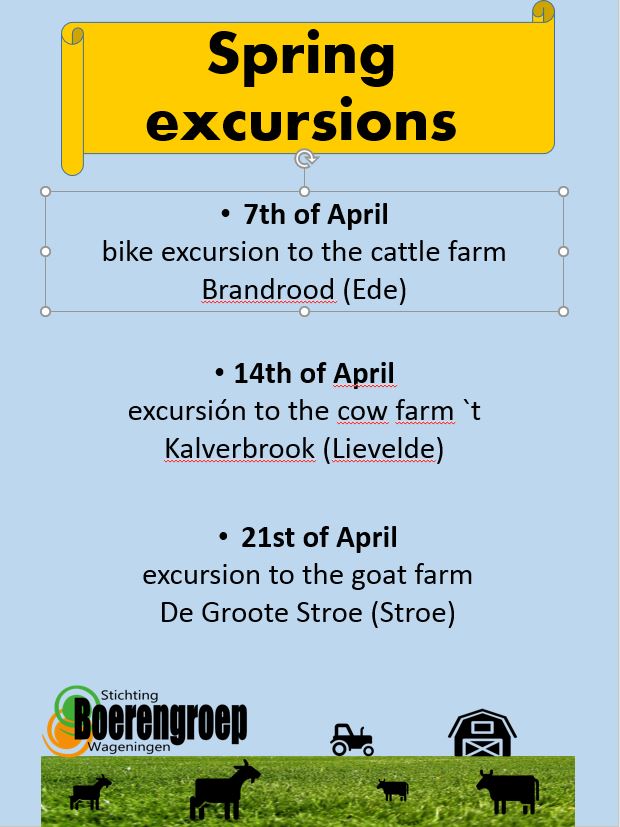 Spring officially started and the first flowers are popping up, excellent start thinking about going outside again and joining our spring excursions.
In April we'll have 3 Spring excursions: the first will be on the 7th of April and will be to the Brandrood cattle farm in Ede, the second will be on the 14th of April and will go to 't Klaverbrook, dairy farm of a Wageningen student who loves to show you his place and the third will be on the 21st of April to the goat farm de Groote Stroe in Stroe.
Join us, subscribe now!