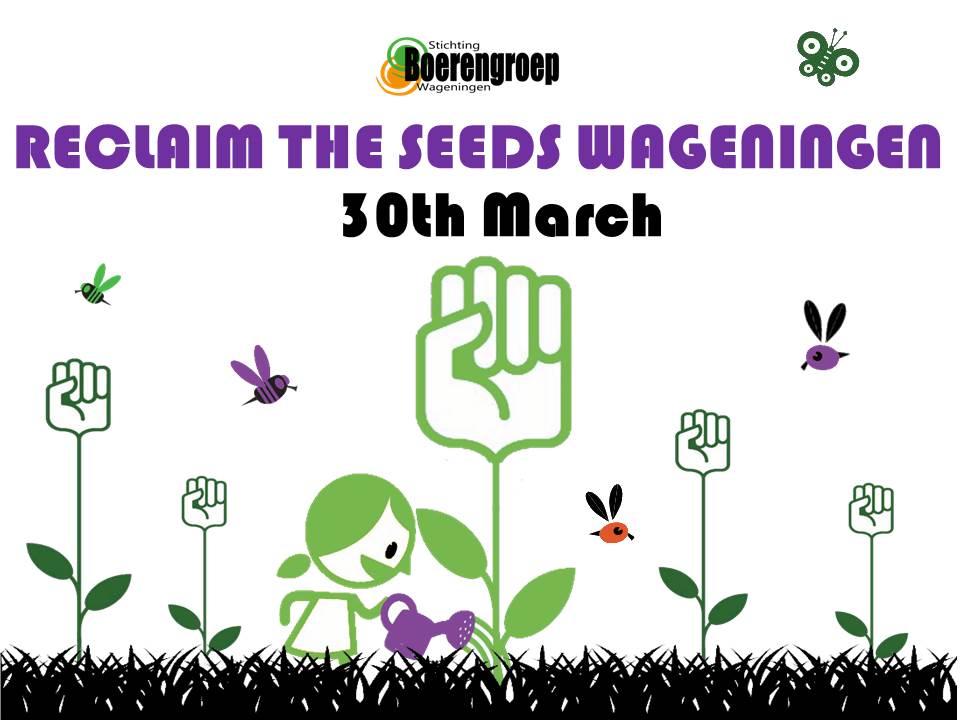 Do you want to celebrate crop diversity? Are you looking for uncommon seeds to sow for the coming spring? Or are you curious to take part in seed-related discussions? Then come to Reclaim the Seeds 2019! This year, Boerengroep is organizing a regional edition in Wageningen on the 30th of March.
Reclaim the Seeds is an event where (rare and distinctive) seed varieties and information are exchanged in combination with discussions about political themes and practical workshops. The goal is to get more people involved in the fight for agricultural biodiversity and a robust, sustainable food production.
WHAT? The program will consist of a continuous market where seeds of all kinds can be sold and swapped (along with seed-related items), and several rounds of workshops lasting 45 minutes to 1 hour.
WHERE? The workshops and seed market will take place in Wageningen at the Hoge Born Farm (Bornsesteeg 87) and the Droevendaal Experimental Farm (Kielekampsteeg). A map will be provided upon arrival.
There will be food available, but you can also bring your own food. The Hoge Born farm's shop, where you can find organic products, will be open during the day.
WHEN? The event starts at 10h and ends at 18h, with a 'meet and mingle' moment after the event.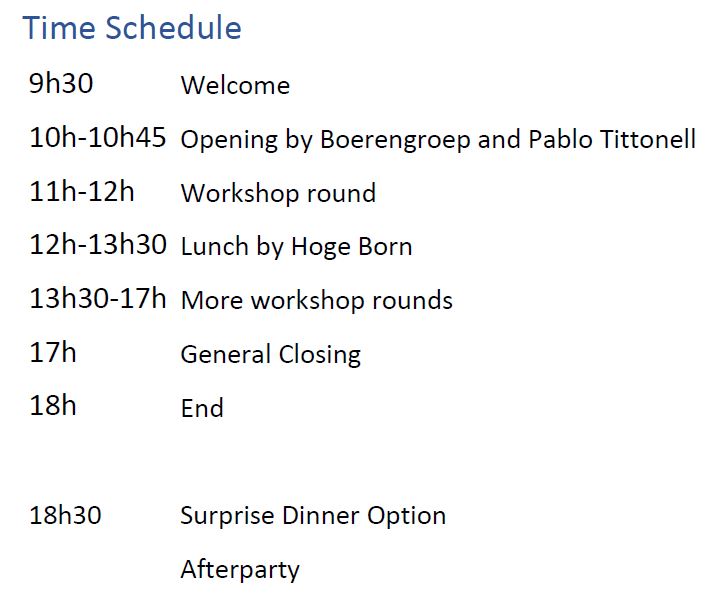 WHO? Expert speakers, seeds professionals and active participation from you. Below are the confirmed market stands and workshops. But that's not all! Visit the website regularly for updates.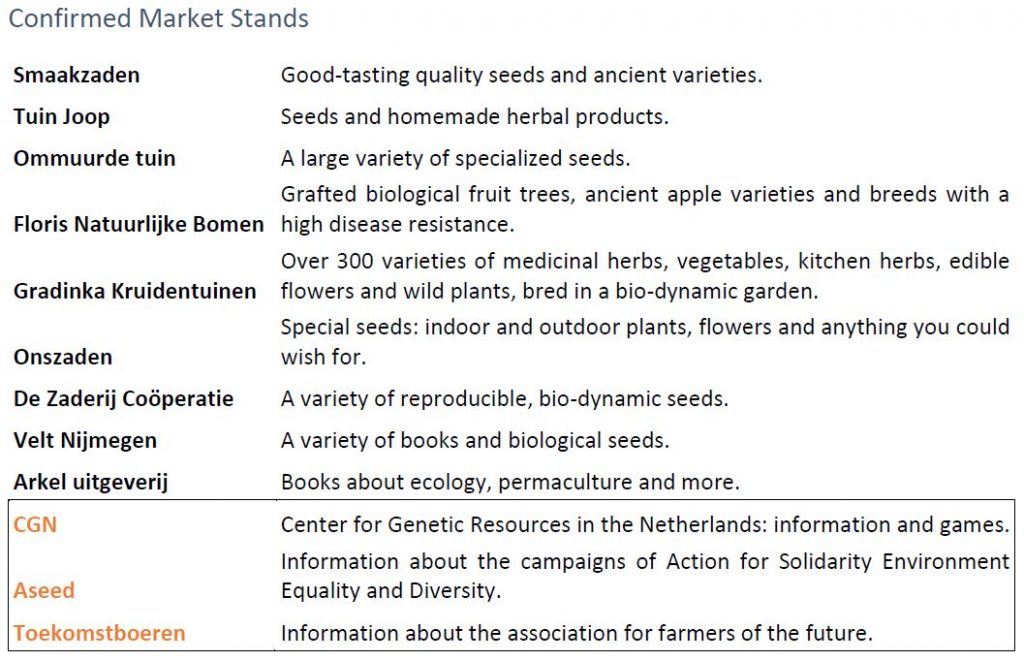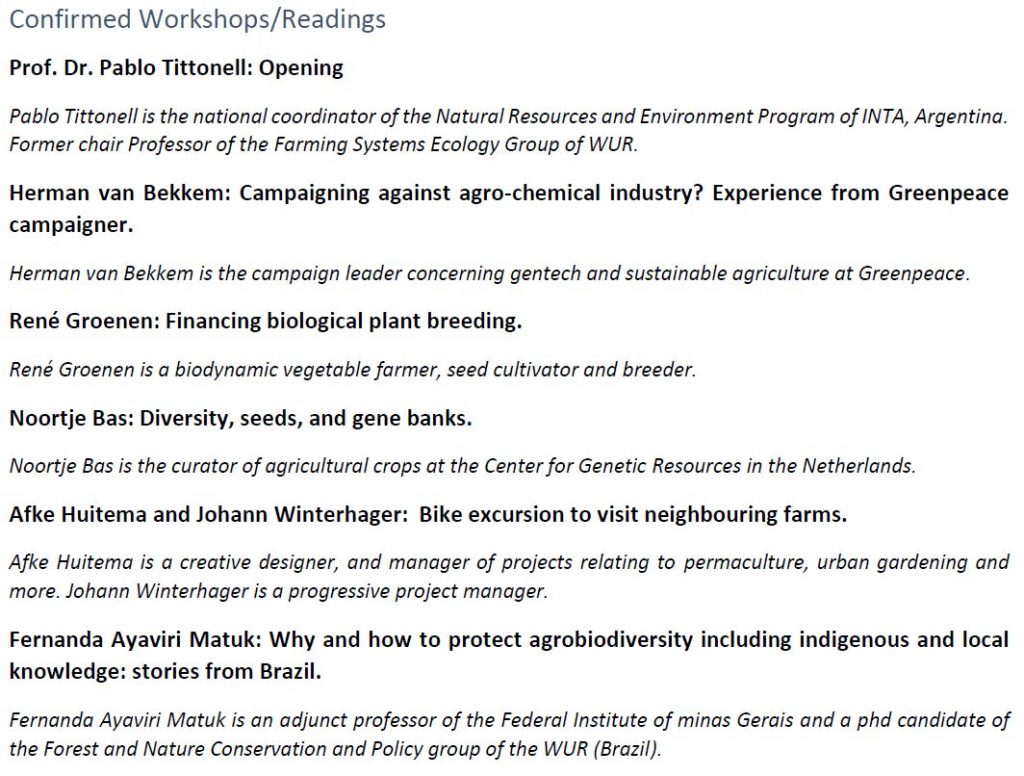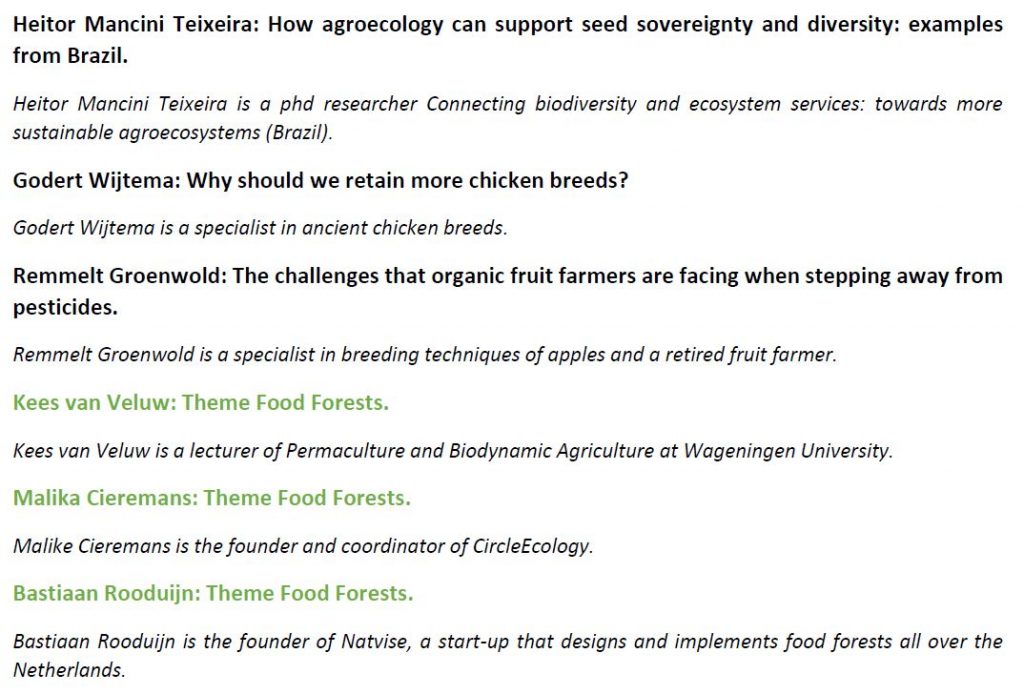 HOW CAN YOU PARTICIPATE? No pre-registration is necessary. Feel free to bring your own seeds to swap, you never know what you'll go home with! Be aware that some workshops have limited capacity, so be on time and plan ahead.
Stay tuned via Facebook (event page), or contact us via st.boerengroep@wur.nl for more information