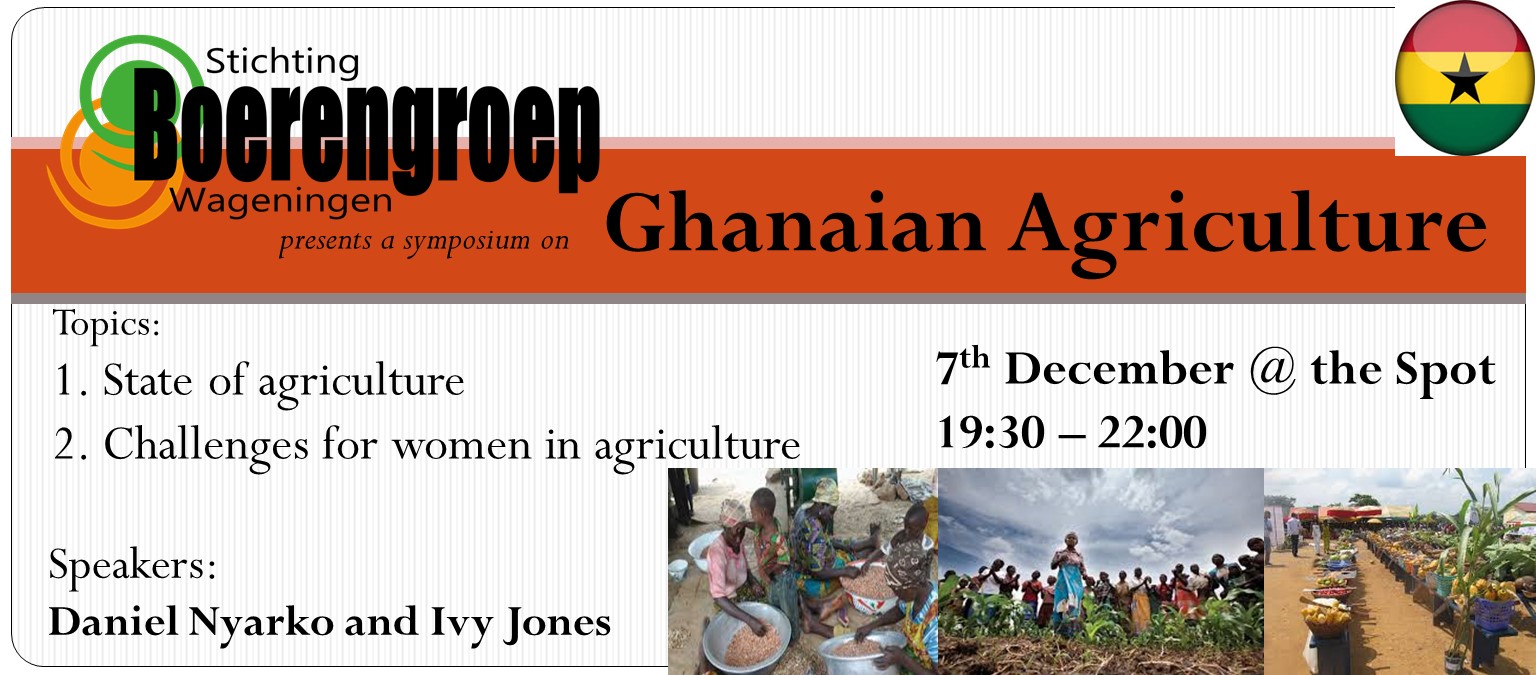 On the 7th of December Boerengroep organises the final event of the series on Ghanaian agriculture. During this event there will be presentations about the state of agriculture in Ghana, the recent implementation of Agroecological policies, and the Challenges of Women in Agriculture in Ghana. Both the presenters have been working for local governments of Ghana for many years and are therefore very much aware of challenges and options for Ghanaian agriculture.
Furthermore, we will facilitate lively discussions amongst the audience and our three experts: Ivy Jones, Daniel Nyarko and Kees van Veluw!
To celebrate this succesful series, we will end the evening with a Ghanaian snacks bar and Ghanaian dancing music
Read more7nd of December final event on Ghanaian Agriculture!