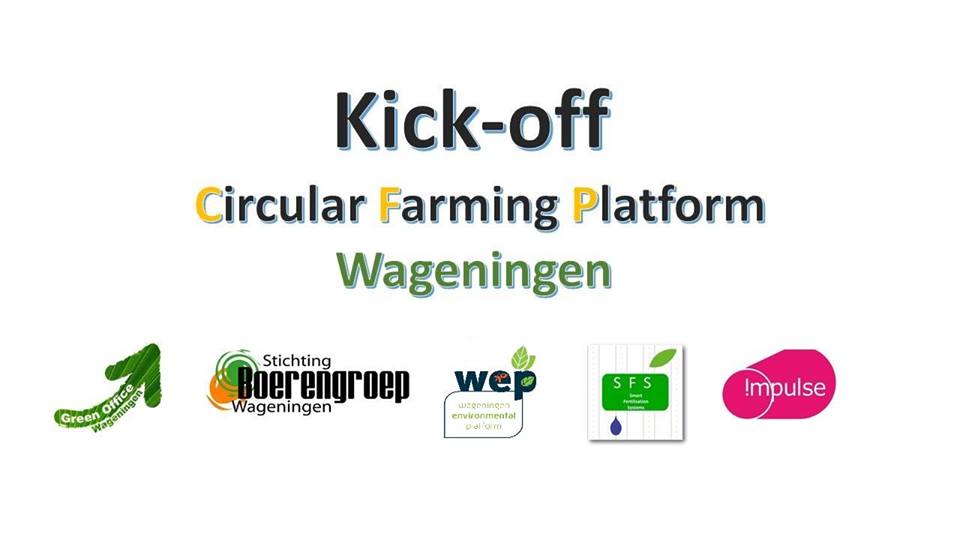 KICKOFF Of THE CIRCULAR FARMING PLATFORM
18th January 12:30 – 13:30 @ Implulse, WUR Campus
On behalf of the Boerengroep team, I wish all of you an amazing 2019. We are looking forward to a year full of inspiring meetings and dialogues with students, farmers and other random creatures AND to organising events that facilitate those interactions. This year, we like to encourage you to cut throught the (scientific) silos, move beyond your personal boundaries and increasingly shift linear thinking to circular! Hereby, we like to invite you to join us for the Kick-off of the Circular Farming Platform during lunch on the 18th of January!
Circular agriculture is the future. Our minister of agriculture – Carola Schouten – has declared her vision "The Netherlands front runner in circular agriculture''. Our executive board president Louise Fresco has recently announced a paradigm shift in agricultural science from improvement of productivity towards improvement of circularity. What is the next step to these beautiful ideas? How can we integrate circularity thinking into WUR education? Boerengroep has decided to take this topic of circular farming as it's year theme! We will follow the developments and participate in this disucussion lively!
Join the kick-off of the Circular Farming Platform and see how you can contribute to the conversation!
Read more2019 – Exploring options for more circularity in farming