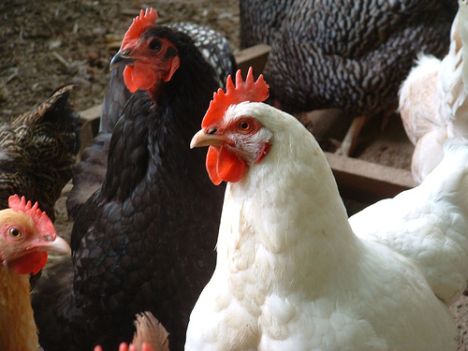 On wednesday the 16th of November, we will organise a mini bike excursion to a research project that currently takes place at Unifarm/Droevendaalfarm, part of Wageningen University.
The research is about how organic chickens grow on a diet that contains less (-30%) than the normal average feed intake of concentrate. This diet makes the chickens forage to compensate the restriction.
We will visit this research project, meet the chickens and the students who do the research. They will tell us what this is all about!
So if you like chickens, if you're interested in the possibilities of doing research with these animals yourself or you just want to hear about this project, you're more than welcome to join this excursion!
We will leave at 13:30 at Boerengroep office, and we will be back around 15:15.
Stichting Boerengroep
Lawickse Allee 13, room 107
6701 AN Wageningen