14-03-2023
Mirte van den Bos
Scope 1 tot 3, natura2000, stikstofverbindingen, depositie, PAS.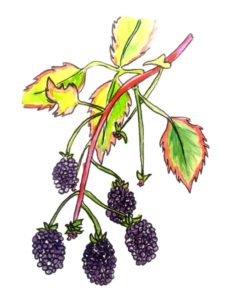 Het is tweede kerstdag, ik zit op een boerderij met een omgekeerde vlag. We vieren het dit jaar bij een familie waarvan de man al jaren boer is. Hij heeft een stal met koeien en een grote boerderij in het noorden. Het huis staat vol met koeienbeelden en schilderijen van typisch Nederlandse landschappen zoals die vroeger waren. Zonder gigastallen en megakassen. Het huis is gevuld met nostalgie. Ik ben klimaatactivist en voel me ongemakkelijk, heel ongemakkelijk in dit huis. Ik weet dit familielid hard werkt om zichzelf en zijn familie te onderhouden, ik weet dat hij maar een paar cent krijgt voor elke liter melk, ik weet dat de veestapel gehalveerd moet worden, ik weet dat de aarde verzuurd, ik weet dat veel mensen en natuurgebieden in de knel zitten. Maar eigenlijk weet ik verder niks.
Hoe meer ik lees over de stikstofcrisis hoe meer er is dat ik niet weet. Het moet anders, dat kan niet anders. Maar hoe? Hoe gaan we een eerlijke transitie tegemoet? Hoe gaan we respectvol om met alle verschillende vormen van bestaan? De boeren, het vee, de natuurgebieden, de bomen, het bodemleven? Ik kijk ernaar uit om boeren te ontmoeten, om een dag meegenomen te worden in hun wereld. Ik kijk ernaar uit om de dieren te ontmoeten, de planten en alle andere non-menselijke entiteiten die ook betrokken zijn bij dit probleem. Ik hoop een manier te vinden om ook deze wezens een stem te geven.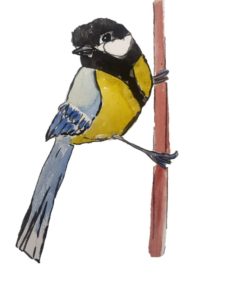 Joanna Macy's Council of all Beings is hier een grote inspiratiebron voor. In de Council of all Beings speelt een mens een non-menselijke entiteit. Je kan natuurlijk nooit spreken voor de ander, maar door je te verplaatsen in een ander wezen krijgen we misschien meer bewustzijn en empathie.
"The Council of All Beings is a communal ritual in which participants step aside from their human identity and speak on behalf of another life-form. A simple structure for spontaneous expression, it aims to heighten awareness of our interdependence in the living body of Earth, and to strengthen our commitment to defend it. The ritual serves to help us acknowledge and give voice to the suffering of our world. It also serves, in equal measure, to help us experience the beauty and power of our interconnectedness with all life."
– Joanna Macy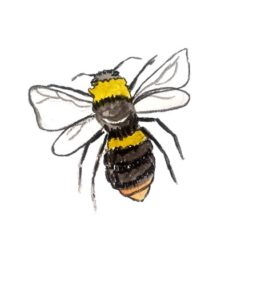 Door middel van spellen, interviews, empirisch en theoretisch onderzoek hoop ik de verschillende werelden die in dezelfde crisis zitten dichter bij elkaar te brengen. Door mezelf te verbinden met de complexiteit van het stikstofprobleem hoop ik uiteindelijk een klein puzzelstukje te kunnen bijdragen aan een eerlijke landouwtransitie. Voor het natuurgebied, de boer, voor het vee en elke entiteit die in deze crisis zit.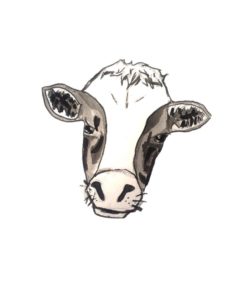 Het is tweede kerstdag, ik zit op een boerderij met een omgekeerde vlag. Ik voel me ongemakkelijk, maar de ander misschien ook. Ik durf de vraag nog niet te stellen, bang voor een pijnlijk gesprek. Maar zou wel willen weten: "Hoe is het nou voor jou?"