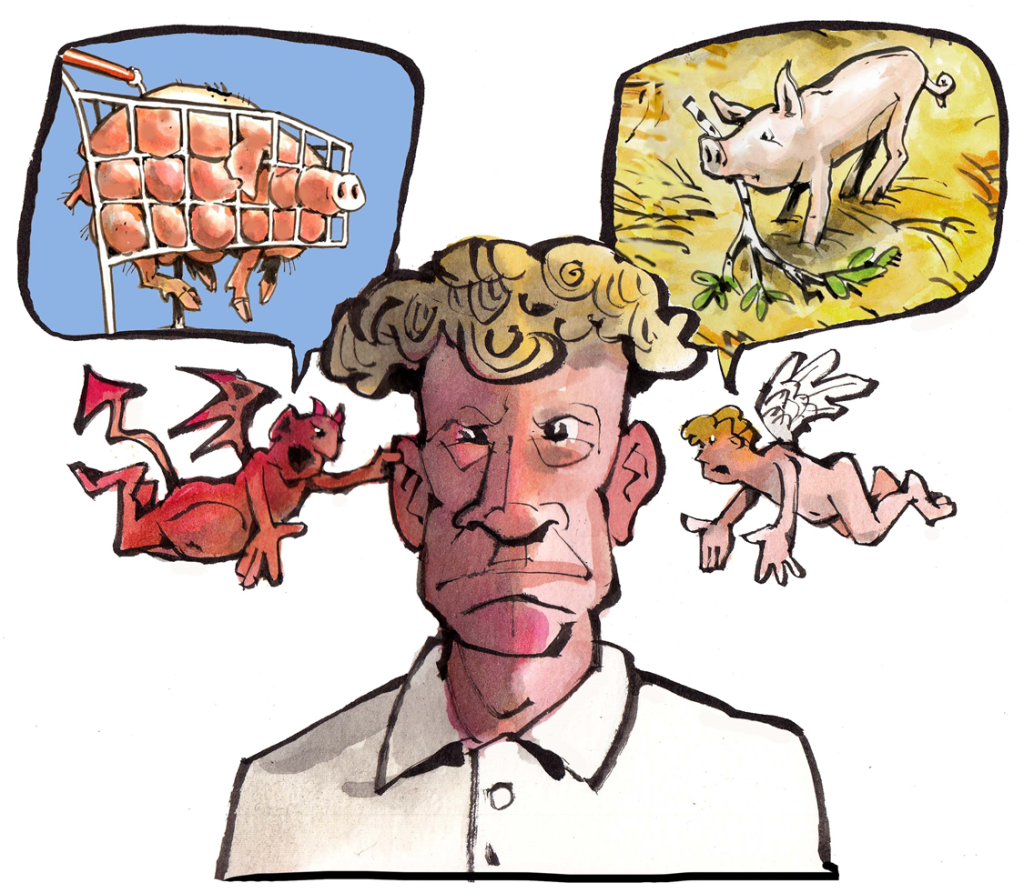 Ben jij een Kantoor of Knuffelboer? Een Kiloknaller consument of bewuste burger?
Dit is de eerste avond van de serie 'Eetcafé Live'.
Deze avond gaan burgers en boeren met elkaar om de keukentafel om te discusseren over het huidige boeren en het huidige consumeren.
Daarnaast zullen drie sprekers het onderwerp toelichten. De eerste spreker zal ingaan op de rol die de supermarkt speelt in de burger-consument impasse. De tweede spreker is een inspirerende agrarische ondernemer, als afsluiting wordt het Bijmengprincipe geïntroduceerd, wellicht dè oplossing voor het doorbreken van de burger-consument impasse.
Date & Time: 3 oktober, 19.30
Place: Orion building, Wageningen Universiteit