Map Unavailable
Date/Time
Date(s) - 18/09/2019
20:00 - 23:00
Location
Café Onder de Linden
Categories
Have you also been seeing yellow grasslands during your travels around Europe this summer? Have your summer plans also been heavily affected by the extreme weather conditions? Imagine the challenges that farmers are facing!
Come to a Boerengroep Break to share ideas and experiences with other students in a casual setting. Together we can gain more insights into challenges and new initiatives that farmers engage in.
GET TO KNOW BOERENGROEP!
During the first Boerengroep Break you will be able to get to know Boerengroep! We will introduce our organisation, our activities and let you know all the ways in which you can get involved!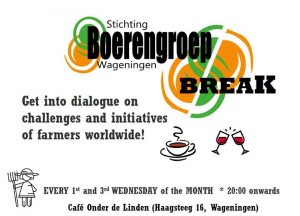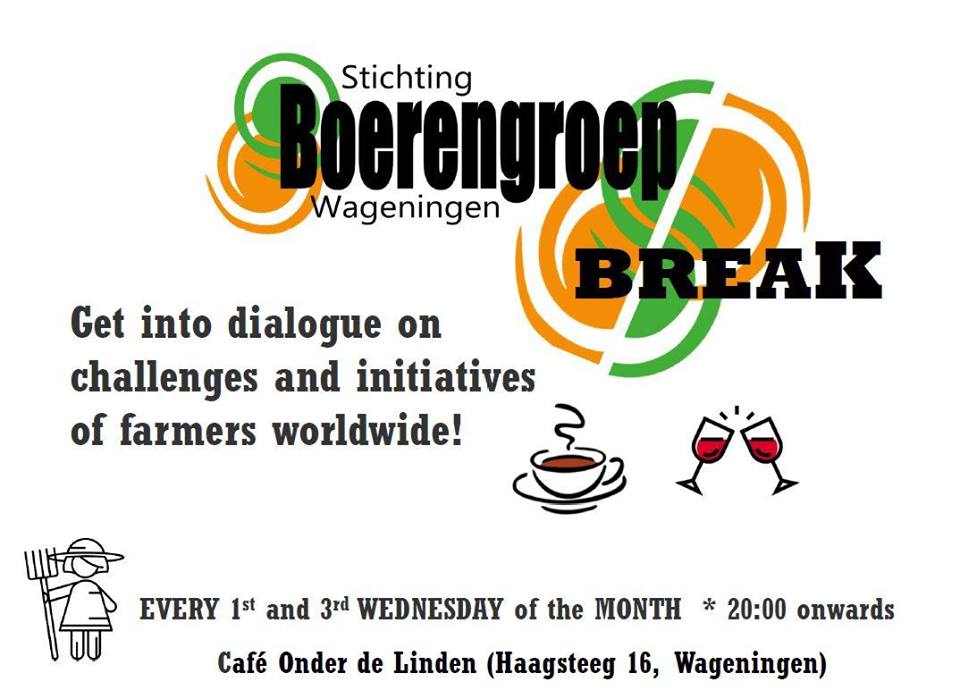 The Boerengroep Breaks are an informal space where you can meet up with other students, share ideas and get into dialogue on challenges and new initiatives that farmers engage in the Netherlands and around the world.
It is also the perfect moment to meet the people behind Boerengroep and Inspringtheater (our sister organisation). We are always happy to tell you about our organisations, events and how you can get involved!
Boerengroep organizes Boerengroep Breaks every 1st and 3rd Wednesday of the month: a casual evening meeting at café Onder de Linden, from 20:00 onwards.