Research
If you search a research topic or an internship possibility, Boerengroep might be able to help you. We have some contacts with farms in the Wageningen region, with chairgroups, and elsewhere.
Msc thesis possibility place, landscape and population
Participate in a Portable Artist in Residence project, aimed to meet local inhabitants and to investigate their surroundings. The landscape and its meanings in relation to the inhabitants and other users will be looked at on different levels. more info
More Rural Develpment Sociology thesis subjects can be found on RDS website
Research topics at Ecolonie farm France:
Vegetables:
– Seed production, also for others
– Effective Microorganisms, EM
– Homemade preparations
– Low energy food processing
– The effects of using cupper tools
– Reduced-till techniques
– Green manure cover crops, including seed saving techniques
Goats:
– Bushes and herbs for nutrition
Chickens:
– develop a mobile chicken pen to be used in the goat field
Herbs:
– ask for possibilites
Check website for more possibilites
Farmwork exchange
Wish to work on a farm? Below some interesting places to work and learn. The idea is that you help farmers in exchange for knowledge and experience. This exchange is most fruitful for both parties if you commit yourself to come and work for at least several times (i.e. on a regular basis). Make clear arrangements on this with the farmer you contact.
Please send us your feedback on working experiences.
De Nieuwe Ronde  in Wageningen: Self-harvest vegetable garden in Wageningen
On 2 beautiful locations (3 ha total) in Wageningen we grow a wide variety of vegetables for more then 200 families. Come and experience our CSA farm with a
self-harvest subscription system. The season starts in april and ends in october. While weeding, planting and howing you can also learn a lot about our unique farming system. You can do your internship with us or just come and help for fun. For more information contact Klaas and/or Pieter at info@denieuweronde.nl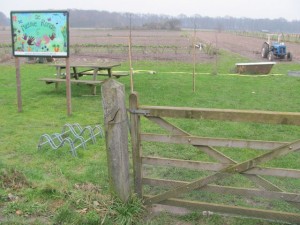 …
…
…
…
…
…
…
…
…
……
…
………
Organic tree nursery, close to Den Bosch
In this small scale organic tree nursery, owned by ex WUR students, you have plenty of opportunities to learn. This spring there is chainsawing work, clearing trees, inoculating trees (with demonstration (material) if you wish). The nursery cooperates with fruit tree nursery Sterappel in Betuwe area. Pick up possibility from train station Den Bosch.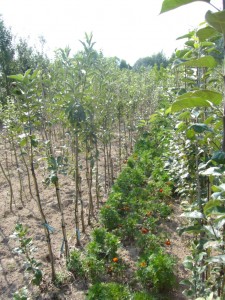 Veld en Beek, Wageningen and around
Organic meat from cows in nature areas is sold in Wageningen and around with a unique selling system. Close to Doorwerth/Heelsum (cycle distance from Wageningen) Veld en Beek recently acquiered a stable. Please contact Mr Wieringa to hear about help currently needed.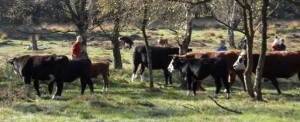 De Groene Steen, Wijk bij Duurstede
Enthousiastic young lady runs her own organic vegetable farm, at the border of beautiful city of Wijk bij Duurstede. A bit far by bike from Wageningen, although a very beautiful route as you can simply follow the river Rhine to the west, or reachable by bus (bussstop "de geer", Wijk bij Duurstede). Help needed from half of March. This Sunday March 6 Janneke organises a "work-along-day" where you can definately meet other people interested in (organic) vegetable farming.

Tuinderij De Stroom, Hemmen
Organic market garden (4 ha) grows 40 kinds of different vegetables mainly
for 'vegetable boxes' and the organic shop in Hemmen. We can use helping
hands from april onwards, for planting, howing, harvesting and packing the boxes.
Only 5 km from Wageningen.
If you're interested contact Welmoet or Angelien info-at-tuinderijdestroom.nl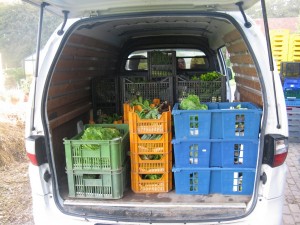 Flower farm in Wageningen
Seasonal commitment to work as a volunteer is required if you wish to really learn about growing flowers. Short term help is also welcome, and will mainly consist of weeding due to busy schedule of owners.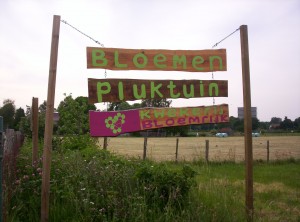 Garlic, near Amersfoort
Did you know garlic can be grown in the Netherlands? Together with his wife, this farmers grows more than 160 varieties of garlic! You are welcome to help on Tuesdays, Wednesdays and Thursdays from April to November. Activities are weeding (April&May), removing garlic-flower-stems (June), harvesting and drying (July), cleaning (August) and sorting (September) and planting (October).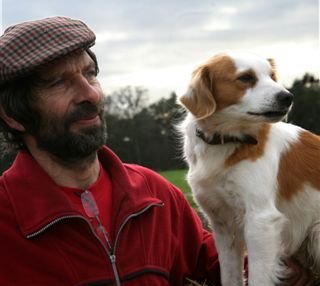 Hamster Mieden, Friesland
Feel like a good outdoor exercise while enjoying nature? Visit education farm Hamster Mieden in Drogeham in the Northern Frisian "woods" (Friese Wouden). Its in a green bushy area, with many trees around the fields. Place to sleep (up to 40 people) and possibility to use the kitchen. Feel free to contact Thom Krol to check out the options.


Fruitgarden Très Jolie (direction Amersfoort)
Feel welcome to work along on this multipurpose fruit garden.