Below you can find the farms that were part of the FEI 2021. 
The webpage will be updated soon to this year's edition!
De Ommuurde Tuin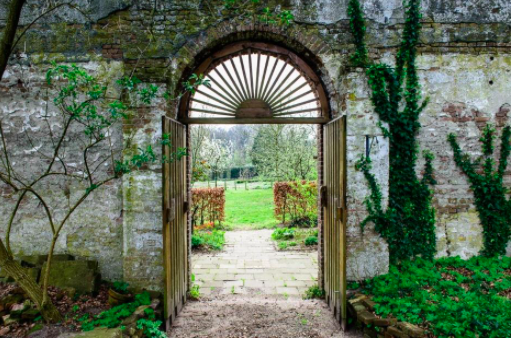 The Ommuurde Tuin is located in the Historic Kitchen Garden of King William the 3rd! Since 1999, the garden became a small organic agricultural business. The enthusiastic farmer Esther tries every year to grow new and different varieties of plants and she currently has about 450 varieties of vegetables, fruits and herbs – traditional, modern and wild species. Some of the veggies and fruit that are grown are: asparagus, lettuce, rhubarb, strawberries, snow pea, beets, carrots, autumn raspberries, sweet corn, savoy cabbage, pumpkins and others, depending on the seasons. Besides this, they practice agroecological and permaculture principles in their garden. There is also a yearly course on agroecology in practice, in case you want to dive deeper after the FEI (http://www.ommuurdetuin.nl/course). De Ommuurde Tuin is a CSA with more than 85 veggie bags every week. The garden is working together with the RSO chairgroup to conduct research on how to strengthen CSAs and local economies.
Location: Renkum (20min biking from Wageningen)
Accommodation provided: No
Lunch provided: no, please BYO
De Hoge Born

De Hoge Born is an organic Anthroposophical care farm near Wageningen University. They grow a mix of fruits and vegetables, both outside and in their greenhouse. They also have chickens which roam everyday outdoors (weather and Avian flu permitting!) and a farm shop which is open 6 days a week. On the care side, they have both live-in positions as well as day activities and occupational therapy.
Website: https://dehogeborn.nl/
Location: Wageningen
Accommodation provided: No
Lunch provided: Interns will receive a bowl of soup at lunchtime, please bring the rest of your lunch!
De Stroom

Our organic garden De Stroom is located on the Hemmen Estate in the Overbetuwe. In this wooded area we grow a large variety of vegetables on 3 hectares of light clay soil. We work organically, so without fertilizers or pesticides. The crops can grow quietly here into tasty and healthy vegetables. Most of our products find their way to the customer in the form of vegetable packages: the 'Hemmense vegetable bag'. More than 250 households have a subscription, and receive a bag full of freshly harvested vegetables every week.
Website: https://www.tuinderijdestroom.nl/biologische-tuinderij-stroom/
Location: Zetten (Bikeable, on the other side of the Rijn from Wageningen
Accommodation provided: no
Lunch provided: no, please bring your own
De Nieuwe Ronde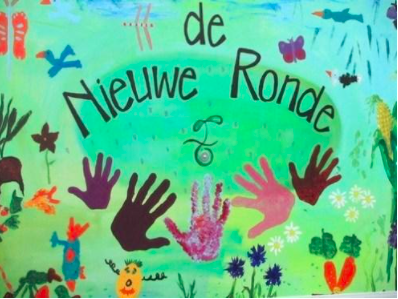 CSA, Pick-It-Yourself Garden, Permaculture. The Nieuwe Ronde consists of two Pick-It-Yourself gardens in Wageningen, where customers can harvest their own fruit and veggies from the spring to deep in the winter. Begun in 1998, it was the first pick-it-yourself CSA in the Netherlands. The fields are run by two farmers – Klaas and Pieter, both with different styles of farming and operating. There is a very big variety of different crops, with different seasons of harvest: strawberries, pumpkins, potatoes, leek…. and many others.
Website: https://www.denieuweronde.nl/
Location: Wageningen
Accommodation provided: No
Lunch provided: no, please BYO
Food forest Ketelbroek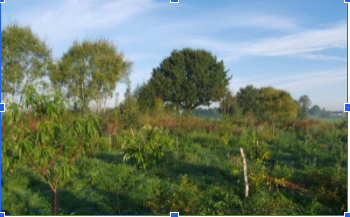 The first Food Forest of the Netherlands! Food forest in Ketelbroek is a place where notions from permaculture and agroforestry are applied for the growing of fruit, vegetables and nuts, in combination with nature. The cultivated area is approximately 2,42 hectares of Food Forest, in combination with a stream, ponds and hedgerows. The farm is located about 12 kilometres south of Nijmegen in a beautiful environment: countryside with some wooded hills and a swamp (both nature reserves) can be seen. Hedges have been planted for aesthetic value, biodiversity and windbreak. Many fruit trees (for instance peach, pawpaw, Japanese plums, kaki), nuts (chestnut, hazel, walnut, earthnut, hickory) and shrubs (as gooseberry, Nanking cherry, Siberian pea tree) do promise good harvests in future times. In between, open spaces are created, both for making ponds and growing our food (sun loving crops as potatoes and pumpkins).
Website: https://www.facebook.com/foodforestketelbroek/
Location: Groesbeek
Accommodation provided: No – but camping grounds nearby
Lunch provided: no, please BYO
De Schapenstreek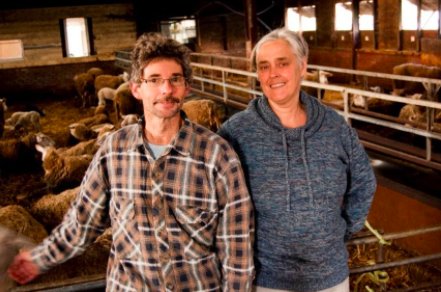 A nature and animal friendly sheep dairy farm operating since 1999 in North Holland. They milk around 150 dairy sheep and process the milk onsite. They make cheese, ice-cream and yoghurt and both sell them through their on-farm shop and deliver to shops, restaurants and wholesalers. They also work as a care farm.
Website:http://www.schapenstreek.nl/
Location: Lutjebroek, North Holland
Accommodation provided: Yes
Lunch provided: Yes
Veld en Beek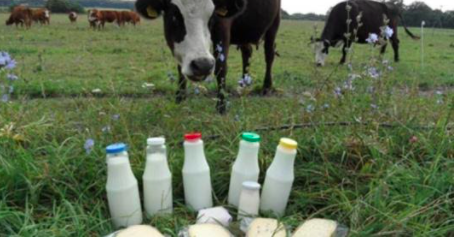 Veld en Beek is a biodynamic mixed farm with dairy cows, vegetables, arable land, beef cattle and dairy processing (milk, yoghurt, buttermilk, cream, butter, cheese, fresh cheese). They have a very special way of selling their products in a consumer cooperative and have an innovative approach to farming. Also check out this video of FEI participants at the farm!
Website: https://www.veldenbeek.nl/
Location: Doorwerth (40 min biking from Wageningen)
Accommodation provided: Yes – available for one person only
Lunch provided: no, please BYO
Beersche Hoeve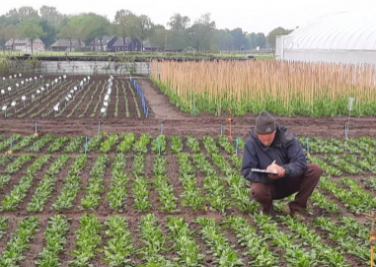 Biodynamic (Demeter certified) vegetable cultivation, seed cultivation and breeding. On their current site since 2019, they believe that ""Agriculture is the foundation of human civilization. Seeds form the basis of every agricultural culture. " As such with the breeding of biodynamic, non-hybridised, open pollenating seeds, their dream is to put farmers and gardeners back in control of their own seeds and breeding, and with that, build a resilient agricultural future. They take interns every year, and also run short courses and summer schools. If plant breeding is your thing – this is the place to go!
Website: https://www.debeerschehoeve.nl/index.php?
Location: Oost-,West- en Middelbeers
Accommodation provided: Yes
Lunch provided: TBC
De Wilde Peen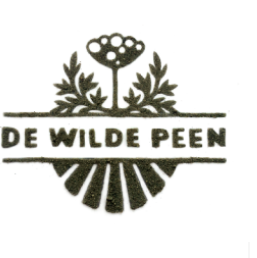 A self-pick CSA based in Ede run by Maria van Maanen and Klarien Klingen. They strive to strengthen the connection between citizens and their food and nature while increasing biodiversity. They grow a wide range of fruits and vegetables which are available for their members to pick from May to December. They are also researching new models of payment to ensure both farmers receive a fair price for their work and they people have access to healthy, fresh, affordable produce. 
Website: https://wildepeen.nl/
Location: Ede
Accommodation provided: No
Lunch provided: no, please BYO
De GroenteAmsterdammer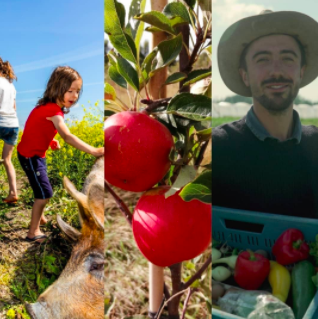 De Groente Amsterdammer has been part of Landgoed Rorik (north west of Amsterdam) since 2020. They are building an ecological estate with various parts, including a market garden, orchard, vineyard, self-sufficient restaurant and accommodation options.
At the moment the main business is the orchard and the marker garden – and  Kasper, one of the lead farmers, is also the founder of Landgoed Rorik and De Groente Amsterdammer, he is a horticulturist and ecologist and passionate campaigner for changing our food system. They also run chickens (eggs), a few pigs and try to be as circular as possible. This is an awesome place to learn! But it is a bit out of the way and you will have to organise your own accommodation/transport, so please check it out in advance!
Website: https://www.degroenteamsterdammer.nl/
Location: Beverwijk (north west from Amsterdam)
Accommodation provided: No
Lunch provided: no, please BYO

Aarde werk de Stegge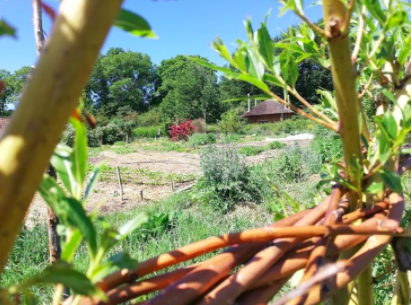 Jan-Willem van de Velde and Gea Boessenkool have developed the Earth Work vision since 1994. It is built on three pillars:  Permaculture, Deep Ecology, and Holistic Management. In 2006 they began creating this fantastic place Aard-Werk de Stegge. Since Jan-Willem's death in 2018, Gea has continued what they pioneered together. They have large gardens, vegetable gardens, a food forest, an orchard, make natural health products, teas, and more. They also run a lot of courses – inviting people to visit for a day, a week, a month… In doing so Earth-Work de Stegge aims to ensure that every person connects (again) with himself and with the Earth and from there respectfully cooperates with nature.
Website: https://aarde-werkdestegge.nl/
Location: Warnsveld
Accommodation provided: No, but camping on farm is possible – bring your tent!
Lunch provided: no, but outdoor kitchen available for cooking