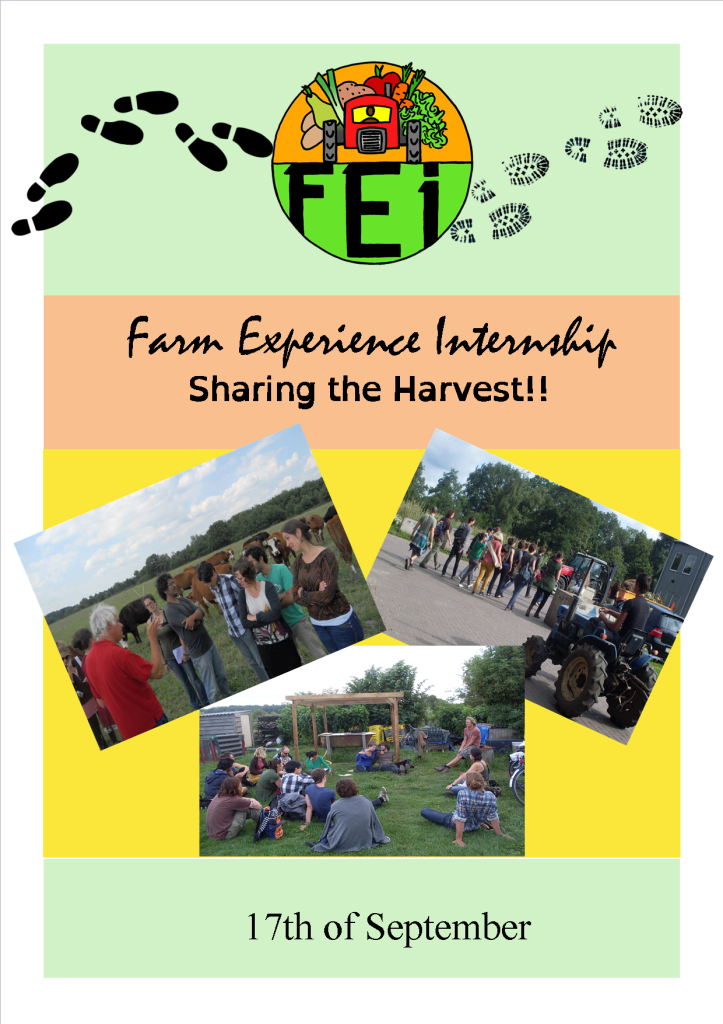 The Farm Experience Internship, a new course at Wageningen University, was launched this summer, from the 12th until 30th of August. The FEI took root last winter when a small group of students and Wageningen alumni shared their dream to bring closer farmers and University and create an  innovative learning processes. The project is supported by several partners as the chair groups Farming Systems Ecology and Rural Sociology, Boerengroep, Otherwise, Ileia, The Bolster and Boerenverstan…d.
Students from different nationalities and backgrounds experienced the reality of local farms, looking for knowledge, practice, alternatives and personal experiences. A preparation phase took place before the experience in the farm, where interActive workshops and lectures were conducted, by scientists, consultants, teachers, NGO's and technicians. Afterwards, all the students came back to a Evaluation phase, to exchange knowledge and create outcomes.
More information on the FEI and the results of the first year of the course, Our Harvest, will be presented in a Seminar organised by the FEI team, Boerengroep and Otherwise.
It will take place on the 17th of September, at 19.00 in Forum Building (room to be indicated).