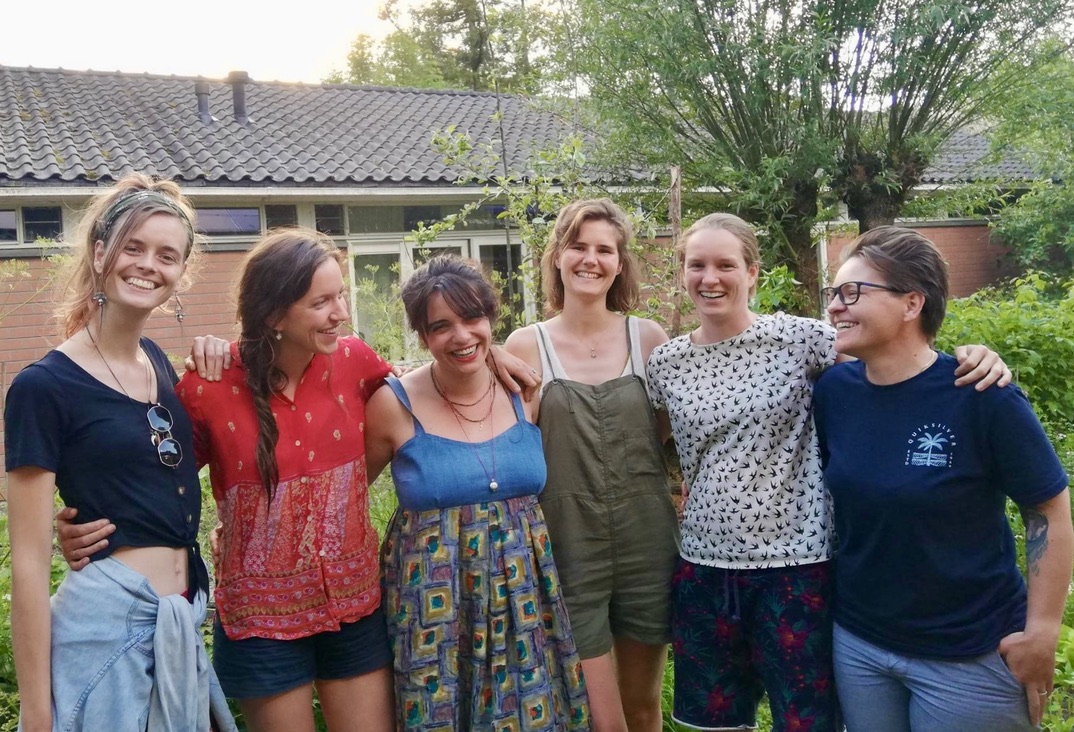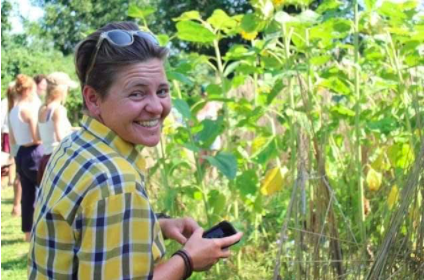 Sarah
Hey! I'm Sarah, an Aussie veterinarian and wanna-be-farmer-searching-for-land! I am super  passionate about regenerative farming, short-chain local food, and the future of animals in our farming systems. I get very excited about grass and grazing, animal nutrition and all things soil! I also happen to be, amongst other things, Ilse's wife! I was lucky enough to attend the FEI last year, and loved every minute of it, and am super excited to help organise this year's FEI. Looking forward to meeting all of you, it is going to be an awesome month!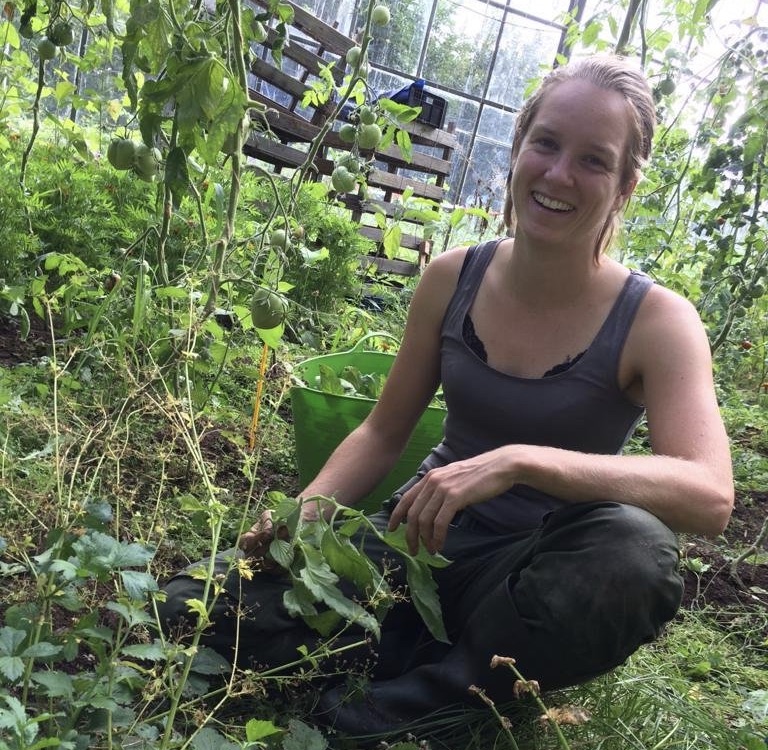 Ilse
Hi! I'm Ilse, 30 years old and passionate about agroforestry and circular farming. I would like everybody to understand that farmers can bring the solution and are not only a negative factor when it comes to climate change and healthy lifestyles. I'm devastated by the fact that many people have lost their connection with nature, how little most people know about everything we eat and the loss of respect for our farmers. By creating more awareness amongst others, I hope I can contribute to the positive change we need. One way of doing so is being part of the FEI team, another way is absorbing all the information I need to create a beautiful, healthy, open for the public, people-, animal- and environment friendly farm in the near future.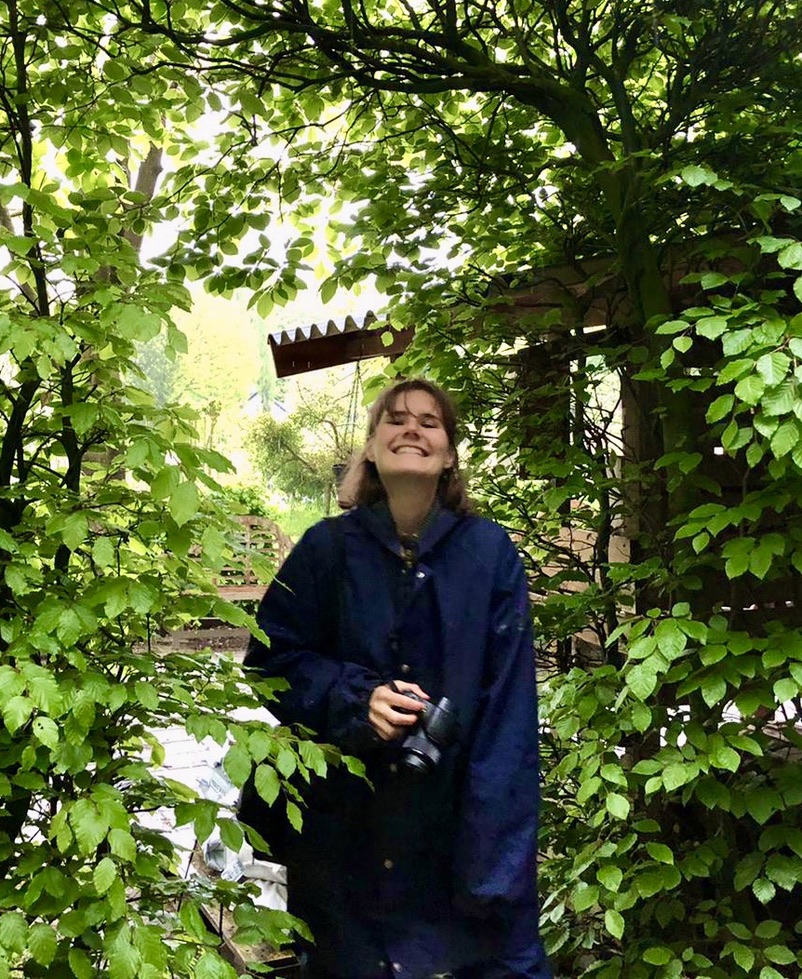 Tialda
Hello there, my name is Tialda. Last year, from my little balcony in Utrecht, I realised it was time for me to follow what makes me feel joyful in life. My favorite activities of that summer had been walks in nature and a balcony jungle project. This plant jungle was both about growing plants and spending lots of time with my roommates. I realised I wanted to feel that kind of joy and freedom in my everyday life as well. Spending more and more hours every year studying and analysing problems in the world with only my head had drained my energy. Could there be a way to engage with the world that felt more connecting, inspiring and joyful to me? Apparently this place and community exists and it's called the FEI! I am happy that I found a place within the organisation of the FEI where learning about the world and about agroecology is not happening only in my head, but also with my hands and my heart. Every day of co-creating this FEI so far, has been a day of reconnecting with nature, food, soil, people and social movements from a place of creativity, connection, and integrity. Can't wait to meet you all!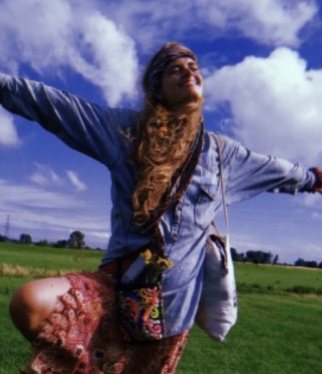 Antonia
Hola, my name is Antonia. I was born in Fryslân and my family were for generations farmers. Unfortunately we lost the connection to our land, but I dream to pick up the tradition again – together with starting an eco community. Studying Taoism in China taught me to connect to nature in a spiritual way, we are just a part of the Whole. In the agroecology movement this is embodied in practice – which was the reason for me to do my masters in organic agriculture.
The FEI is the unique opportunity to feel, explore, and play together in this connection with our nature. It is my desire to connect deeper with the ecosystem to grow, connecting in knowledge, wisdom and harmony. Walking barefoot, with an open soul, and healing from the plants and food around us. Sitting down and learning from indigenous knowledge, new ecological practices, but also get our hands in touch with the soil in inspirational projects. I'm excited for this journey this summer and I hope you will feel the spark!
Arina Susa
I'm a French political science graduate passionate about agroecological knowledge and movements and human-nature relationships ☺ I found out about Boerengroep and the FEI last winter and thought it was such a wonderful initiative to bridge science, farming and activism in a fun and creative way. I strongly believe critical and transformative education are an essential part of the ecological transition that we're living in order to foster a global ecocitizenship. So I hope this year's summer course is going to rock your world, being a part of the organization team has made me grow much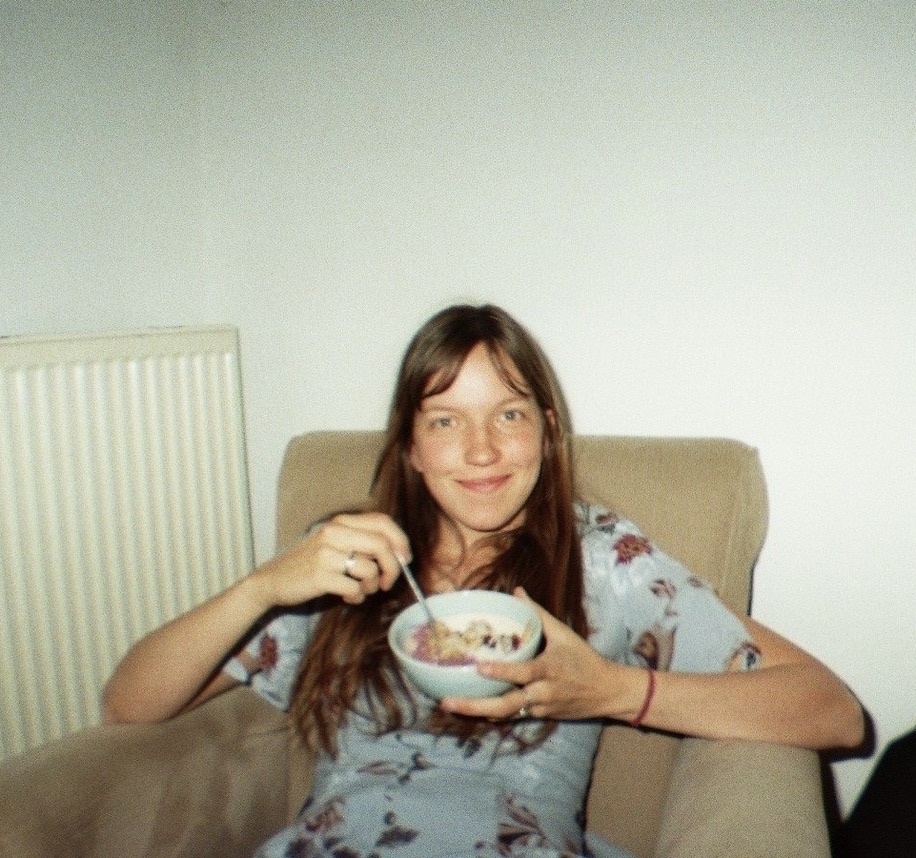 Louise
I'm Louise and since two years I'm the coordinator of the Boerengroep. I'm from Belgium (Ghent), where I studied Conflict and Development. I'm interested to learn more about techniques and visions on how to farm within nature and with respect for natural ecosystems instead of against them. I also want to know more about the realities of more sustainable farming practices and the challenges of these systems, and how we can make land and investment capital more accessible for starting farmers. Someday I would like to buy a bit of forest and introduce edible plants in it that enhance biodiversity. This year will be the 3rd time I organize and participate in the FEI, and I'm so excited for it. I think it's going to be a transformative experience, both on a personal, intellectual level as on a social and practical level.