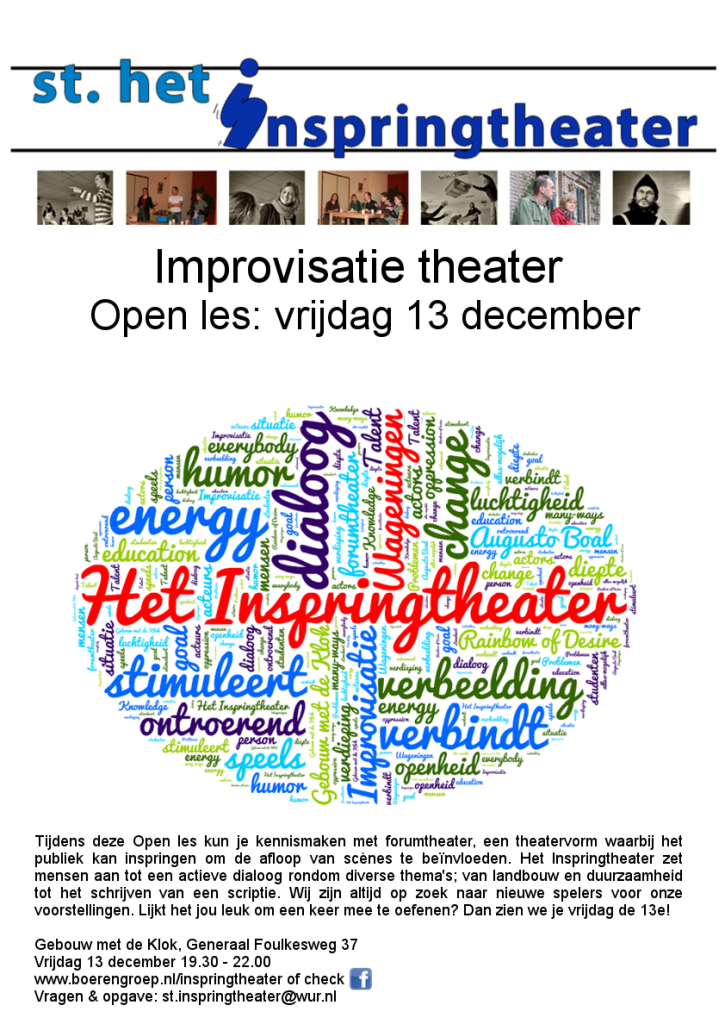 Het Inspringtheater heeft een Open Spelles vrijdag de 13e.
Voor iedereen die houdt van forumtheater, het Inspringtheater beter wil leren kennen of gewoon lekker wil spelen en oefenen met verschillende speltechnieken.
Jong, oud, ervaren of niet: iedereen is welkom!
Gen Foulkesweg 37, Gebouw met de Klok, 19:30 – 22:00.
Meer info op onze website of FB.