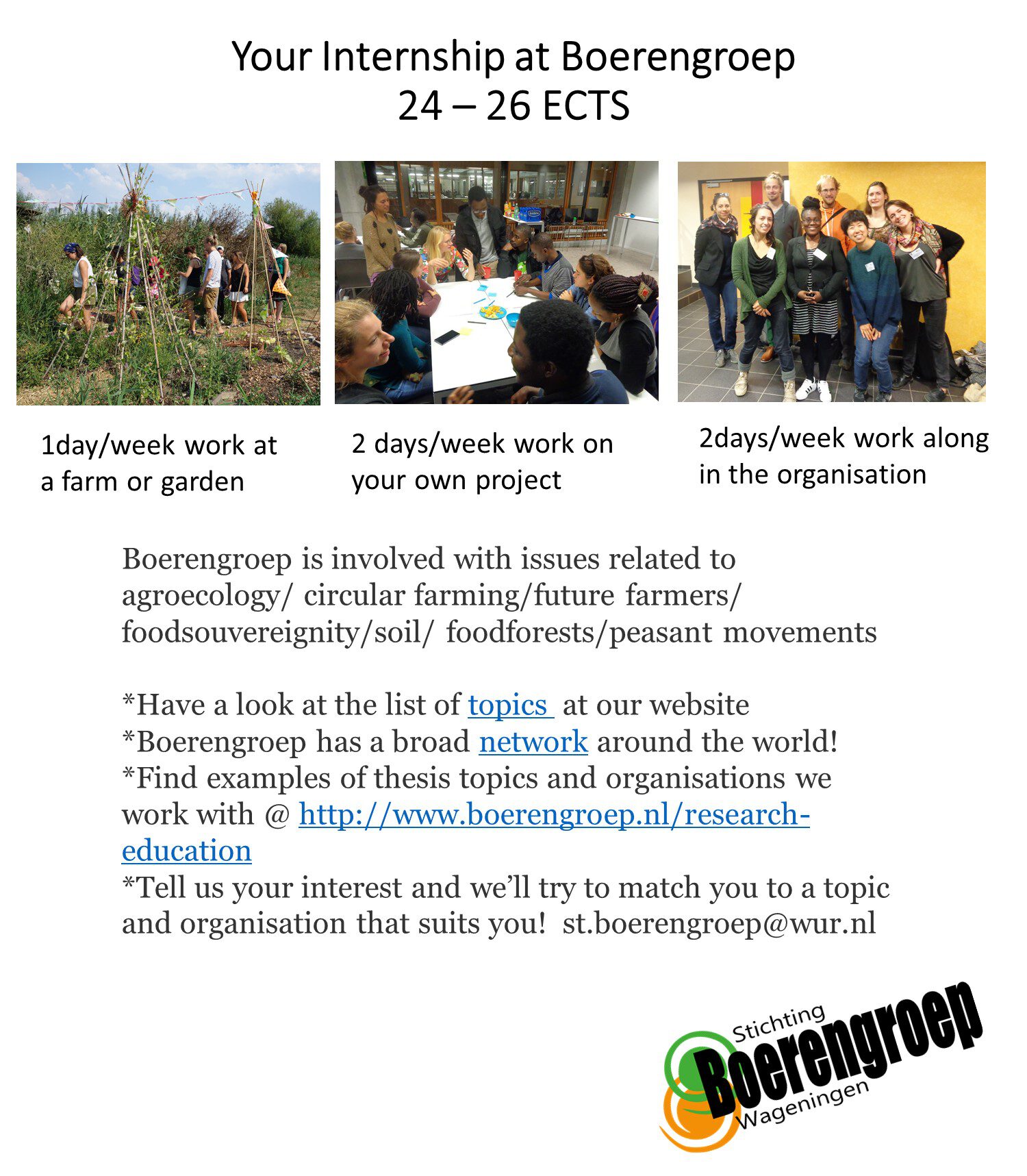 Internship FEI summer course on Agroecology (

24 ECTS

)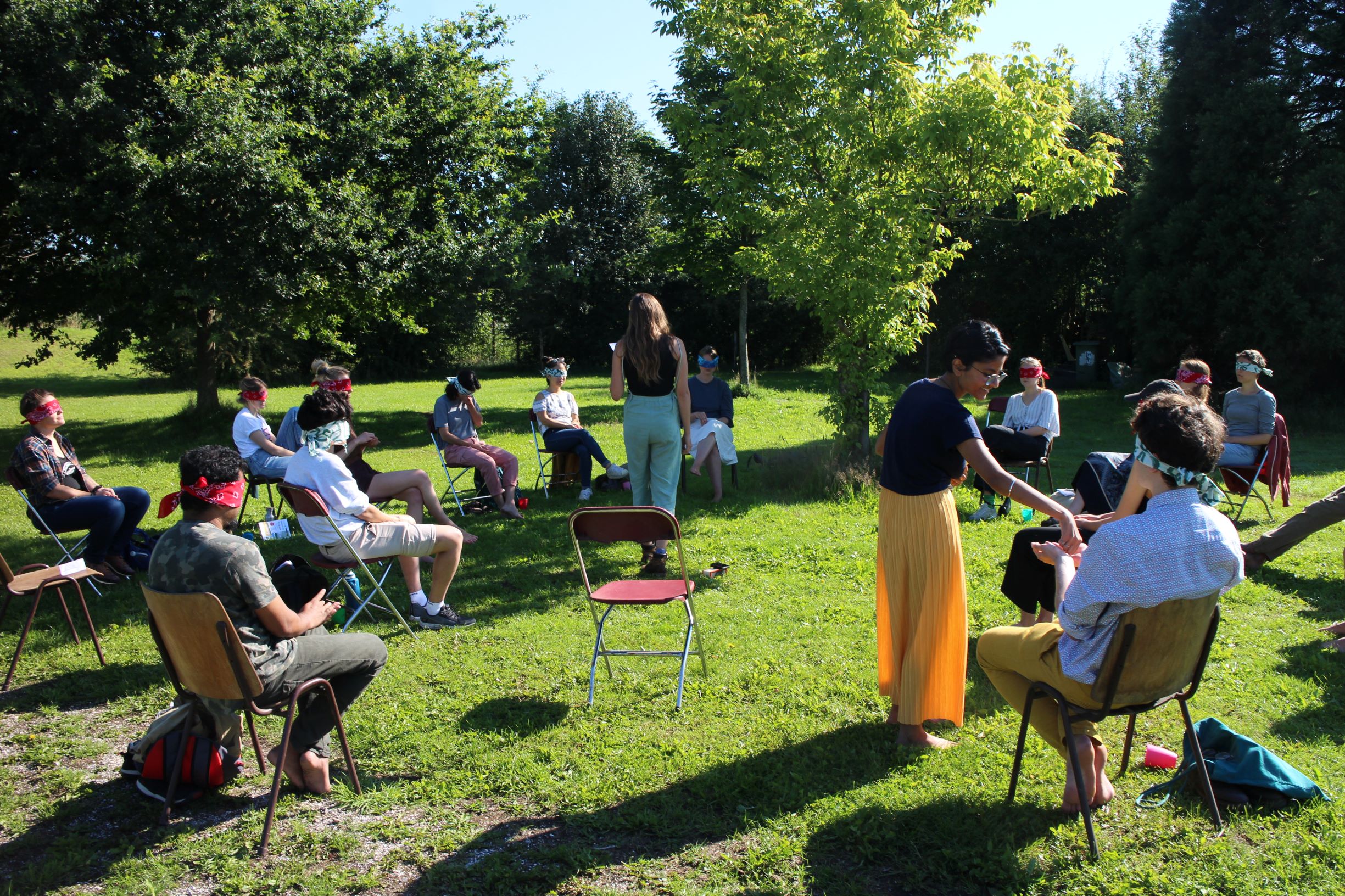 Are you looking for a challenging internship, where you will learn everything about agroecology as science, practice, and movement? Construct your internship at Boerengroep as coordinator of the Farm Experience Internship (FEI)!
Content
As coordinator of the summer course 'Farm Experience Internship' (FEI), you will organize this unique summer course at the Wageningen University, together with the Boerengroep team and RSO chairgroup! You will develop your skills as project coordinator, broaden your network and gain knowledge about agroecology as you will be involved in a wide range of activities: design the program for the course, invite speakers (researchers, farmers, peasant movements etc.), coordinate the subscriptions and promotions, arrange funding, update the website, keep contact with the students and the participating farmers/gardeners and set up the evaluation.
Duration
Note that this internship will take 5 months: 1st of April – end August 2022. The first phase of the internship (April, May, June) will be part time, so it is easy to combine it with courses, or writing a thesis proposal. OR you can do it full-time and take a holiday break. The second part (July – mid August) will be full time. You will also join the complete FEI summer course, and so it is possible to get the extra 3 ECTS for the course, by the RSO chairgroup!
Combine your internship
There is the possibility to combine your internship with a research/other event of interest, e.g. conducting interviews for Toekomstboeren, working on La Via Campesina Agroecology Training and Learning Network (FEI is part of this), or setting up a series of lectures/debates on the topic of your interest, together with Boerengroep.
Interested?
If you are interested, please send a mail with short motivation to st.boerengroep@wur.nl If you want to know more about the FEI, you can visit the website farmexperienceinternship.wordpress.nl .
General Internship with Boerengroep (24-36 ECTS)
Would you like to be involved in activities like:
linking social science, natural science and the reality of farmers / peasants
setting up events around food sovereignty, agroecology, the soil or seeds
organizing excursions to (innovative) farms and gardens
conducting research on farmers cooperatives, (international) peasant movements or innovative food production practices
combine research with other foundations, NGOs or movements (e.g. Toekomstboeren: join them to interview 'future farmers' as a way to inspire (young) people to work the land again)
organize a symposium on a topic you find important (e.g. your thesis topic)
join the organizing team of the Farm Experience Internship (FEI)
organize a symposium on a topic you find important.
Note that you can invite international guest speakers and get 50% of their tickets covered via Wageningen University Fund, and receive up to 3.000 EUR per activity (see also the guidelines from the WUF)
The Team
At the Boerengroep you will work in a dynamic team on agriculture-related onderwerpen. You can join in on the organization of events, or come up with your own ideas and organize your own event/project/symposium with our support! During your internship you will develop both academic knowledge and practical skills. You will gain organizational skills and experience in event management, including planning, contacting networks, cooperating with other organizations/farmers/peasants/researchers, realizing promotion, facilitating and evaluating the events etc. In general, the internship will lead to improvement of the ability of team work as well as assuming individual responsibility for the designated tasks, internal and external communication competences, research skills and writing proficiency. Moreover, during your internship at Boerengroep, you have the opportunity to closely work together with other organizations as well. Here you can find some examples of organizations you can work with. Here you can find topics we work on.
Interested?
Send us a mail: st.boerengroep@wur.nl and we'll meet up to further discuss your wishes and topics of interest for your internship. In this document you can find some practical info about conducting an internship at the Boerengroep (how to start, which forms to hand in etc.). Here you can find more info related to scholarships and grants from the Dutch government and European Comission (if you want to apply for this).
Reflections from previous interns
"The four months of my internship, where I had the opportunity to participate in real-life projects, in research, in grass-root initiatives, in practical activities, in events related more or less with Agroecology, was a period of experiential learning. In other words, I moved the theoretical concepts of the course from the in vitro conditions of the lecture rooms to the practical field of experiential discovery learning (..) Another major benefit I earned from my internship, especially during my time in Greece and Bulgaria was that the projects, events, activities I got involved and the people I met, worked and interacted with, formulated the contextual and social environment that allowed me to develop an extensive social network. This social network composed by connections and ties with scientists, researchers, farmers, other professionals, students was a rich source of intangible resources which allowed me to broaden my cognitive boundaries; to become acquainted with novel mentalities; to contest and enrich my approach as an extension agronomist towards my clients; and to venture on professional challenges not only as an agronomist but also as the owner of a farm in Greece." – Konstaninos, Greece (Boerengroep Intern 2016)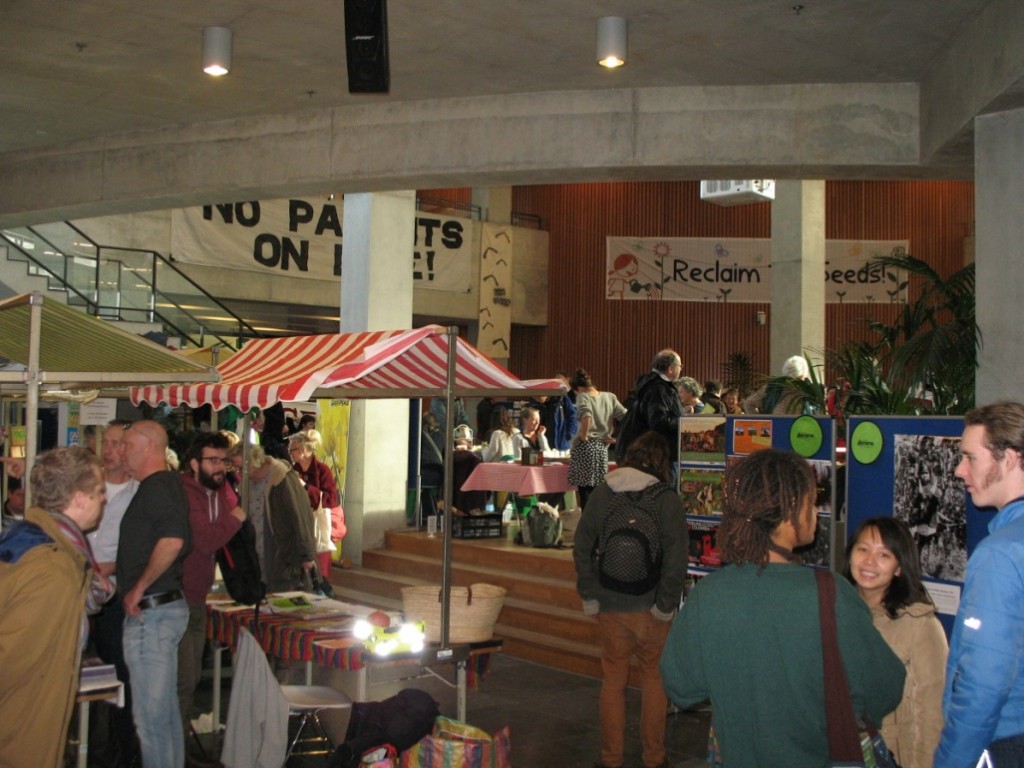 Konstantinos during Reclaim the Seeds market, WUR, 2016.
"During my studies of Introduction to Technology, Agro-ecology and Development in the first period, it was an abstract to me because there were too much of theory than practice.  It was during my 5 months internship with Stichting Boerengroep that I understood very well the concept of Agroecology. I had an opportunity to visit and work on agroecology farm (De Ommuurde Tuin) to gain experience. Gaining the real field practical experience has improve my knowledge, skills and also motivated to establish my own agroecology farm when I get back home. Besides I had an opportunity to learn how programmes and event are organised which had improved by organizing and facilitating skills. This is a real experiential learning and it has built up my carrier development. Do you want to bridge the gap between theory and practice? Then Join Boerengroep now for your internship or thesis!" – Alex Adu- Gyamfi, Ghana (Boerengroep intern, 2016)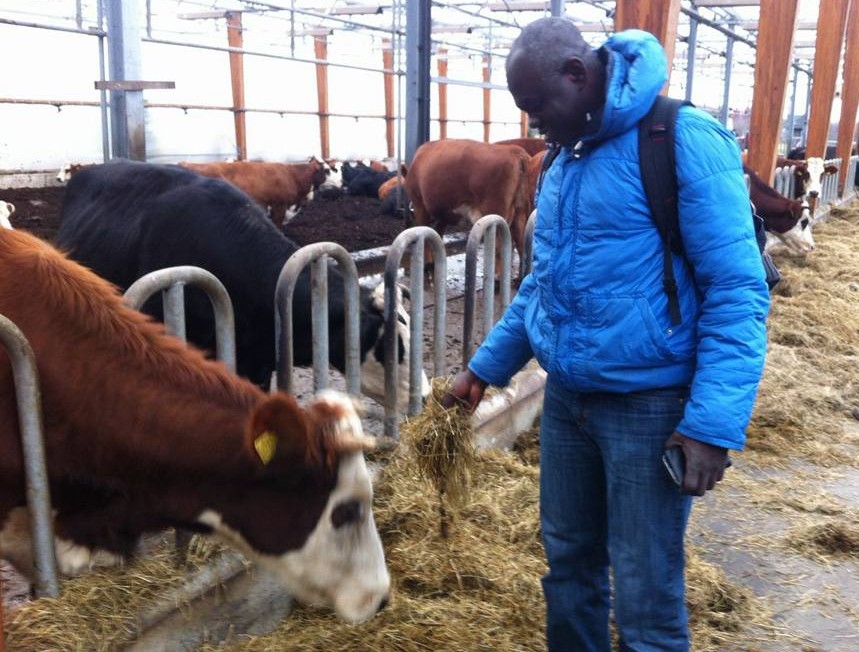 "During my internship in Boerengroep, I worked with farmers, students, lecturers and activists who share the passion for sustainable agriculture and food production. I had the chance to get my hands dirty on a couple of farms and there was some computer work as well, but most of my time was dedicated to organising events such as lectures, excursions and the Farm Experience Internship. What I really enjoyed is that I could see the results of my effort right away, and I also appreciate that I had the freedom to bring my own ideas in. I had a great time and I can highly recommend it!" – Lucie, Czech Republic (Boerengroep intern 2015)