Thesis topics:

BSc and MSc Thesis opportunity: Shock Therapy, the Green Revolution and Social Movements

(Sept 2015). Stichting Boerengroep (Farmers Foundation) is looking for students (BSc and MSc) that are interested in writing a thesis about Shock Therapy (see Noami Klein), the Green Revolution and Social Movements. The student will be supported by Stichting Boerengroep and supervised by a staff-member of the chair group Sociology of Development and Change (SDC), Wageningen University.
Description of topic:
Since the end of the WWII, many democratically chosen governments have been overthrown in a very violent way (see e.g. documentary by John Pilger). Many people have been tortured and killed, a strategy called the Shock Treatment (see Noami Klein's Shock Doctrine; you can google the documentary). The idea is to bring a country in 'shock', after which new regulations, laws, a new economy (the free market) and a new agriculture can be pushed through: the Green Revolution (introduction chemical fertilizers, chemical pesticides, new varieties, HYVs and GMOs, new technology, intensification of farming etc.). During your thesis you will focus on one country (e.g. in Latin America or South East Asia), where this so called Shock Treatment has resulted in a drastic change in agricultural (and therefore also social) practices. Which foundations, organisations, governments etc. were involved in the preparation for this shock therapy? Which changes in agriculture took place afterwards? How did this affect food sovereignty? Was there resistance/ upcoming agro-ecological movements? How are the (agro-ecological) movements strengthening food sovereignty nowadays?
Stichting Boerengroep is especially looking for someone who can conduct this research on Brazil, and link this to the upcoming Agroecological movements, including the Landless Movement (MST) and the Estágio Interdisciplinar de Vivência (EIV) or Farm Experience Internship (FEI). However, research on other countries is very welcome as well!
BSc students can conduct a literature research on the topic.
MSc students can combine literature research with qualitative field work, consisting out of interviews with farmers and/ or movements. Note that you are very free to shape your own research. You will be supervised by the SDC chair group (Pieter de Vries), and you will receive support from Boerengroep (providing articles, documentaries, books, an example of a thesis on this topic etc.)
For more information about the thesis topic, contact: st.boerengroep@wur.nl
For more general questions about a thesis with SDC, contact: miriam.vreman@wur.nl
BSc and MSc Thesis opportunity Boerengroep – SDC chairgroup
Internship opportunities (24-36 ECTS)
"During my internship in Boerengroep, I worked with farmers, students, lecturers and activists who share the passion for sustainable agriculture and food production. I had the chance to get my hands dirty on a couple of farms and there was some computer work as well, but most of my time was dedicated to organising events such as lectures, excursions and the Farm Experience Internship. What I really enjoyed is that I could see the results of my effort right away, and I also appreciate that I had the freedom to bring my own ideas in. I had a great time and I can highly recommend it!" – Lucie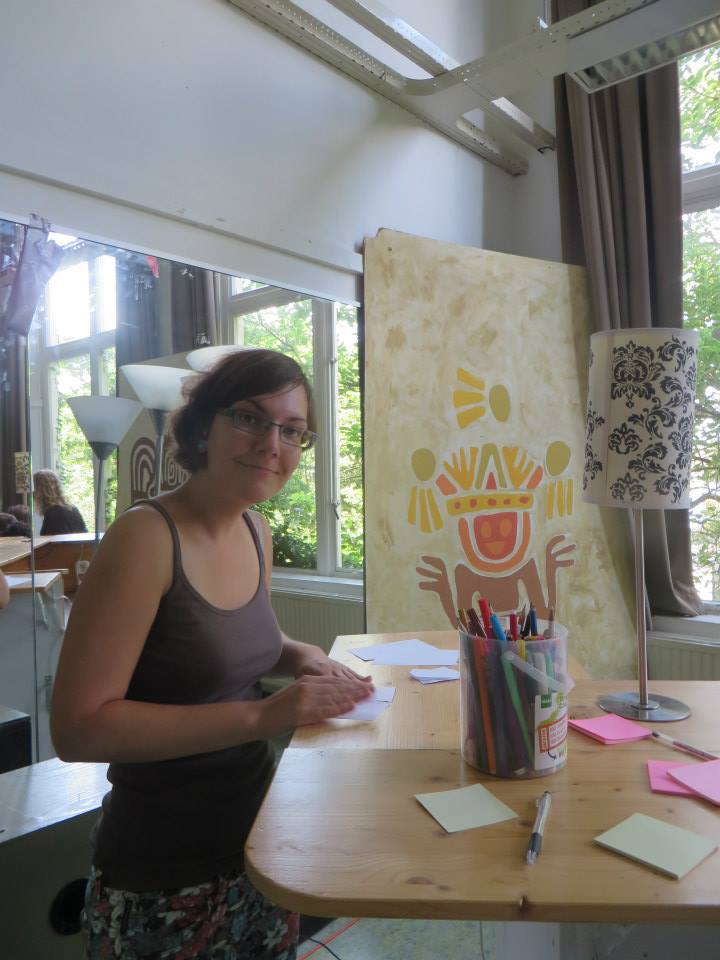 Internship Boerengroep
Would you like to be involved in:
* organizing lectures on the food production chain
* setting up events around Food soveignty
* organizing excursions to farms or gardens
* conducting research on farmers cooperatives or initiatives
At the Boerengroep you will work in a dynamic team on agriculture-related topics. You can join in on the organization of events, or come up with your own ideas and lead your own project under our supervision. Note that you have the opportunity to combine your internship between Boerengroep and one of the following organizations:
* Toekomstboeren / Future Farmers Movement (FFM). With Toekomstboeren or FFM you can conduct interviews with young farmers in Europe. Can you discover innovative agroecological practices? Which challenges are young farmers in Europe facing nowadays and what are possible solutions? On their website you can find several stories.
* Future Farmers in the Spotlight. Are you more into video's? Then this is the organisation for you! Future Farmers Joris and Juliane have been traveling accross Europe to document stories of young farmers as an inspiration for young people (you can find their video's at the website). Since then, other people have been inspired and started making their video's as well. Would you like to visit young farmers, or an innovative farming project or eco-village to document? Join us!
* Otherwise. E.g. join in the grassroot science series!
* RUW E.g. join in the grassroot science series!
* Aarde Boer Consument. Connecting farmers with consumers.
For more info, feel free to pass by the office (Generaal Foulkesweg 37) or send us a mail: st.boerengroep(at)wur.nl
Internship Boerengroep: organize a Farm Experience Internship (abroad).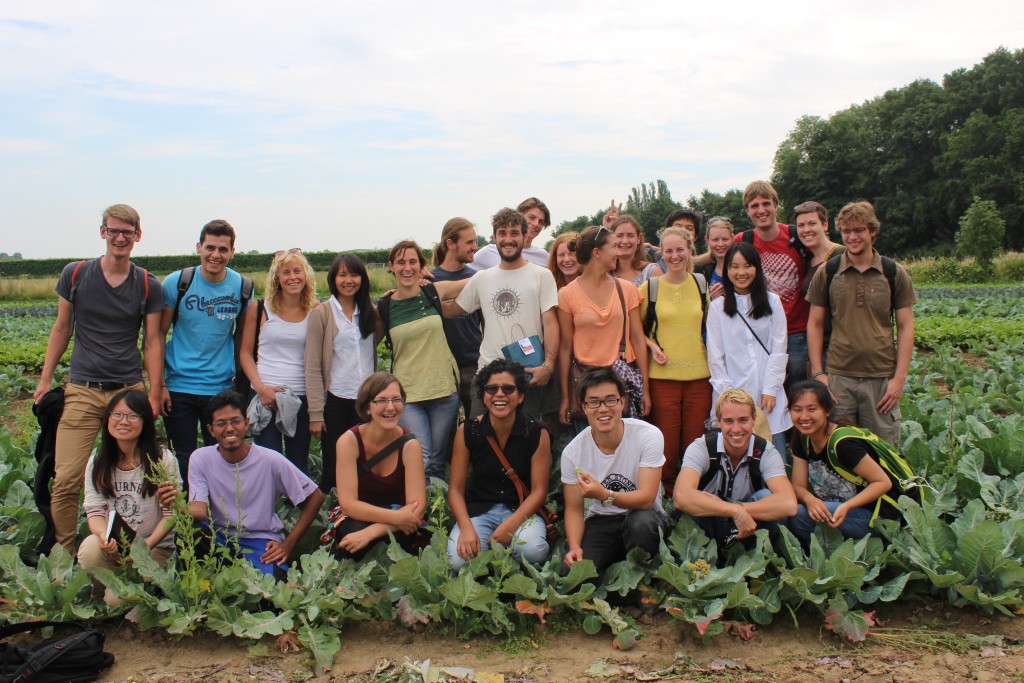 Are you looking for an internship or thesis? Organise a Farm Experience Internship on your university!
(before you start, you could decide to first join the FEI in Wageningen to get an idea about it, but you can also start organizing it at your university right away!)
step 1: Find a chairgroup at your university, related to farming, food production, or agriculture.
step 2: Explain about the FEI, a world wide student initiative that works towards bridging the university with the farmers needs, and local, sustainable food production.
step 3: Discuss whether you can organise the FEI as your internship or thesis.
step 4: Get some people together (fellow students who also want to do this as their thesis/internship, NGOs, teachers, foundations etc.) and start organising. You can download our FEI Manual for free, as a guide and inspiration to organise it (click on the FEI Manual to download).
* To visualise how a FEI should like like on your university, you can use the 'dragon dreaming method' as a tool to initiate the FEI: http://dragondreaming.jimdo.com/sources-1/john-croft-fact-sheets/ (sheet 12 explains how to facilitate this)
* FEI Presentations: 'Farm Experience Internship'
* Interactive learning styles (Barefoot Guide)
* Ice Breakers and Energizers
* Facilitator's Guide to Participatory Decision-Making
* Related documentaries, articles etc. about sustainable food production: 'INSPIRATION'
step 5: Write a FEI manual in your language, and spread it in your country, to other universities. If you want, you can also organise lectures, write an article about it, contact the media, create a website etc. to promote the FEI. Let us know you are organising it, and we can put a link to your website as well.
Farm Experience Internship – Let's start an Agroecological Revolution Together!