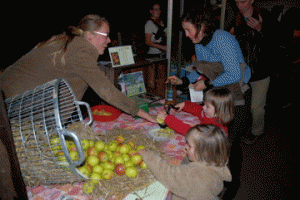 Come and taste cheese, eggs, hamburgers, tea, vegetables, honey, wine, and more… All freshly produced from Wageningen soils!
With presentations of innovative producer-consumer networks, an Eat-in, cook competition (win a prize with your dish with local ingredients!), life musicperformance of Skippickers, and "story harvesting".
Inspired by the French "fêtes du village", with long candlelight tables in a huge barn, this event has a friendly atmosphere. The Regional market a nice place to meet farmers or simply to enjoy your meal with friends.
Time: Tuesday November 15, from 17:30
Place: Kielekampsteeg 32 in Wageningen (left at first traffic lights on big road to Ede)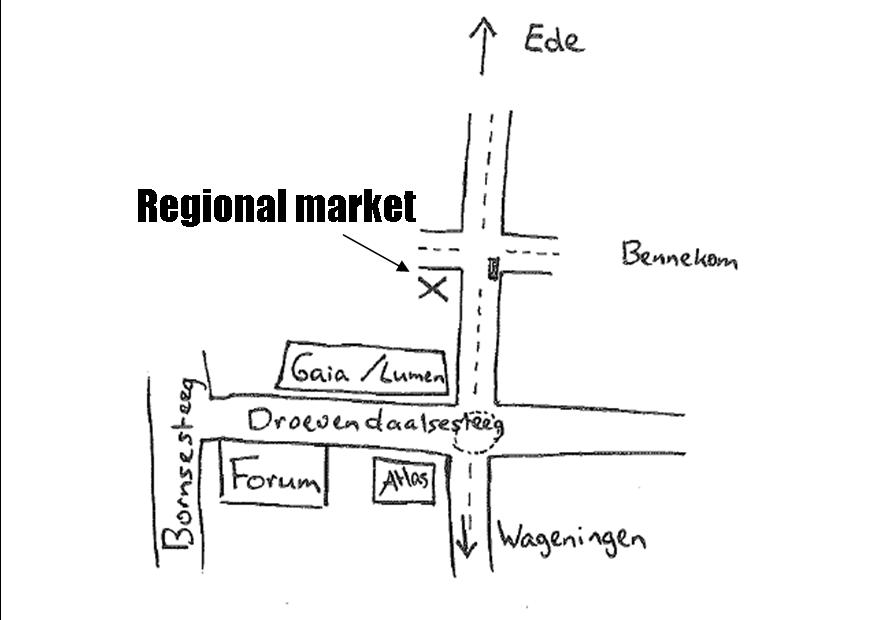 Goal of the Regional Market is to show Wageningen students and citizens what great variety of fresh food is produced in Wageningen area. Farmers from Wageningen and around will show and sell products that can be eaten at the spot. Think of whine, tea, french fries, cheese, hamburgers, juices, etc.
farmers market
dont be a couch potato!
You are invited to cook a meal with products from the region, and share it with us. The best meal wins a prize!
eat-in
Tables are put up and cuttlery is provided, so you can bring and share your own food aswell. This is called "Eat-in", a concept for organising actions for improving food systems.
In the whole world Eat-ins are being organized. Eat-ins are diners where, good, clean and fair food is being shared in a public place. 'Food should always be shared, especially in today's world, where many people do not have regular access to food that is good, clean and fair. Eat-Ins are an opportunity to meet your neighbors, network with future collaborators, "convert" more citizens into empowered eaters and build the movement to fix our broken food system.
innovative producing-consuming
At two moments in the evening we organise a central presentation of alternative food networks: CC2, De Nieuwe Ronde, Organic Village, and Wageningse Weelde from Wageningen, G.A.S. from Italy, "Fun on the Farm" from China, Versvoko, and more.
See you there!