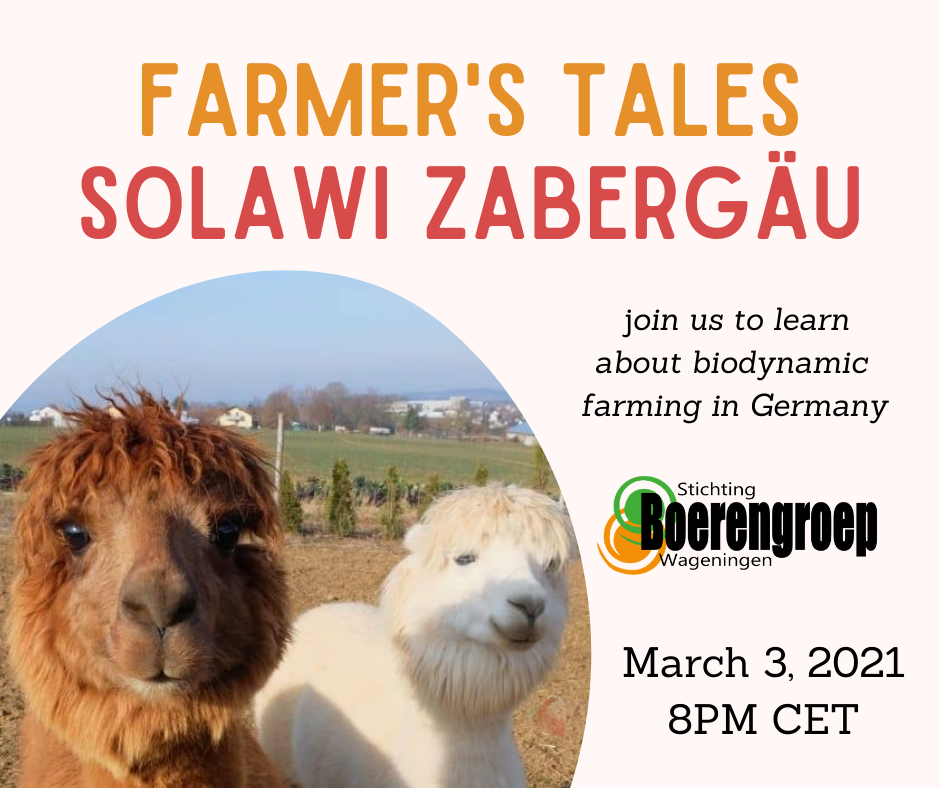 This is the recording of the third virtual Farmer's Tale in the peasant farmers of Europe series! This time we were joined by Stefanie Wolf of SoLaWi (Solidarische Landwirtschaft) Zabergäu….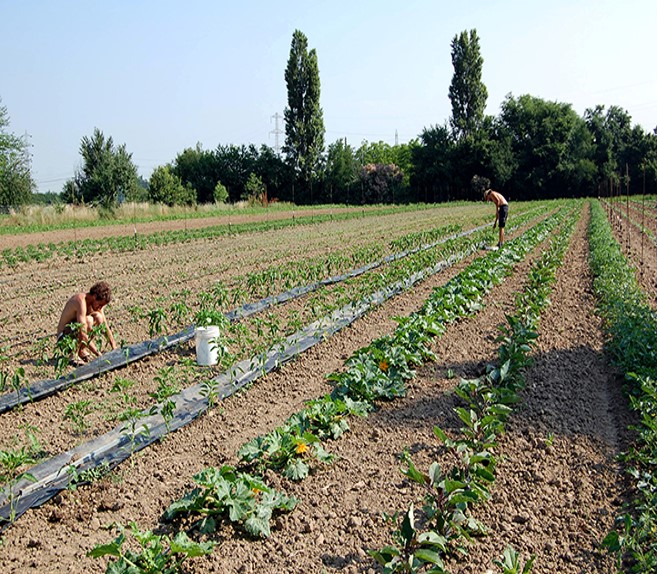 On the 17th of December, we virtually got to know two CSA's in Italy: Arvaia and Rio Selva. You can watch the recording below! Arvaia is a community that supports…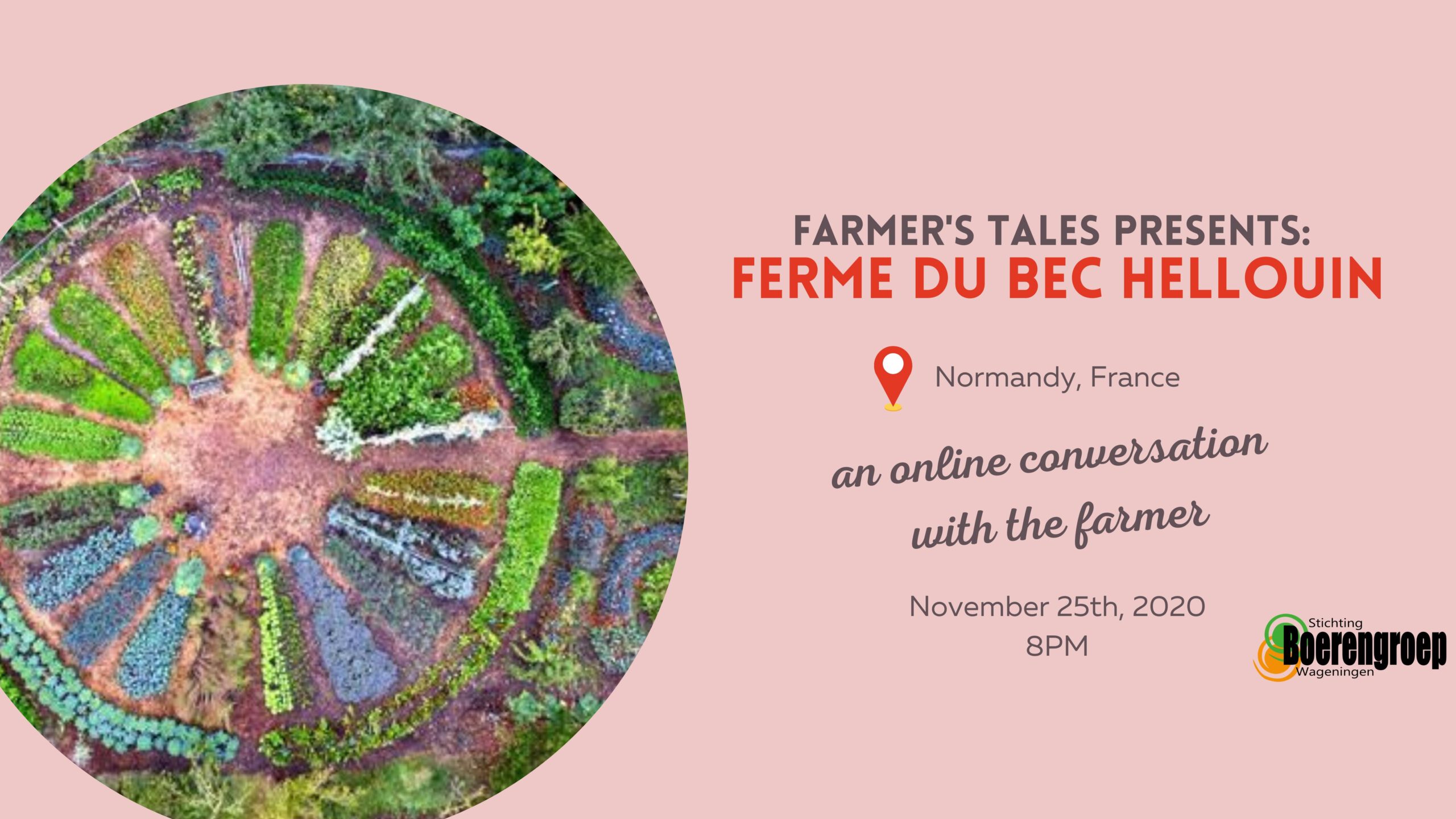 On the evening of November 25th, students, farmers, and various other professionals were joined by peasant farmer and co-founder of Ferme Biologique du Bec Hellouin, Perrine Hervé-Gruyer, to dicuss the…
Farmers' Tales in Corona-times
Because of the Corona-measurements, St. Boerengroep and Stichting Inspringtheater are not able to organize any public events until 1st of August. Therefore, we have come up with the idea to make Farmers' Tales videos. This enables us to keep on bridging between farmers and students/citizens by giving a stage to farmers and share their stories. The main aim is to cover challenges and opportunities that farmers have in current times, facing corona-measures and climatic change.
Let's gain some insight into the perspective of farmers during the changes that are currently affecting all of us. This week, in the first episode of the online Farmers' Tales, we give the word to Chris Chancellor, farmer at Pluktuin Sayuran!
Farmers' Tales a weekly dialogue on the practice and politics, narratives and nuance of food production. An informal place to meet up with other students, PhD'ers, researchers, farmers, peasants and toekomstboeren. Share your ideas and questions or just pass by to gain knowledge on a variety of topics (e.g. for your thesis or internship!). We will provide you with interesting movie screenings, speakers, debates, and discuss these topics together. It's also a place to discuss your own ideas, team up with people and organize! If you would like to share a project, your thesis or just an interesting idea, let us know and the floor is yours…
In 2019-2020 we will have a few small series (three following weeks) of Farmers' Tales throughout the year. As the year theme in 2020 will be climate change mitigation and adaptation, we would also like to address specifically these topics when we invite the farmers or researchers. Are you inspired and enthusiastic to help organize this and become a volunteer at Boerengroep? Then send an email to st.boerengroep@wur.nl and come to a Boerengroep meeting!
Below you can find some inspiration from Farmers' Tales previous years:
Farmers' Tales 6th of June 2019: How can we feed the world? With Elske Hageraats.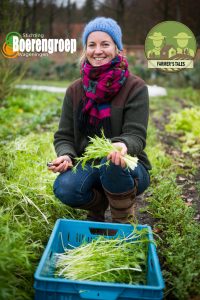 June 9th 2016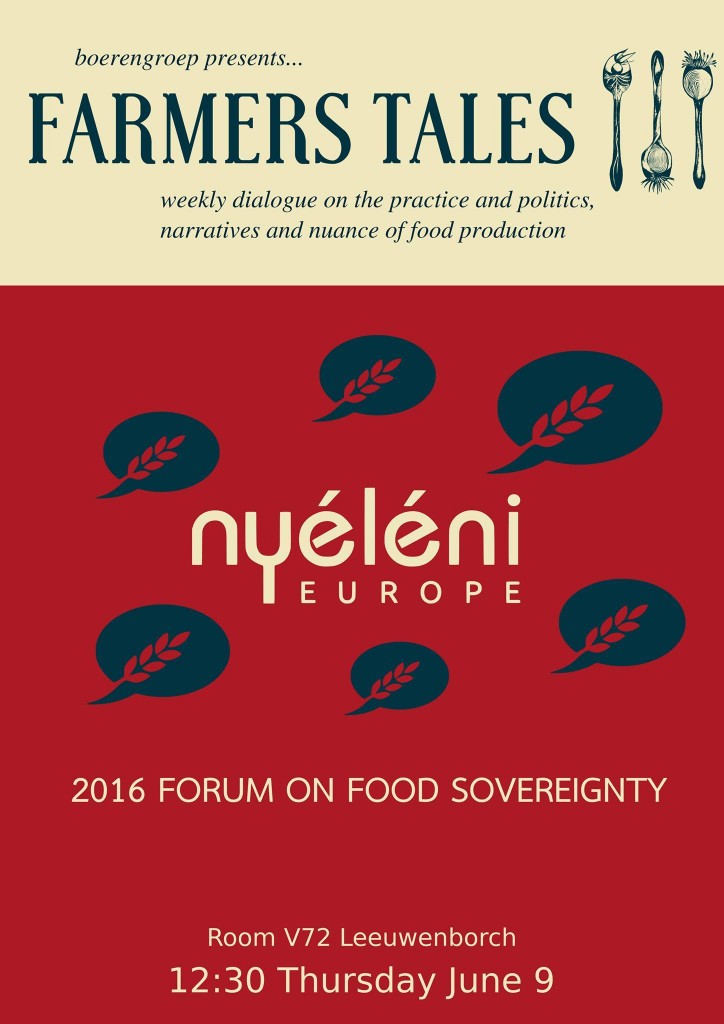 Join this Thursday's Farmers Tales (tomorrow) to discuss about the Nyéléni Forum, an important gathering and landmark for strengthening the international movement for Food Sovereignty. The European Nyéléni Forum will take place this October in Cluj Napoca (Romania) and we want to organise a group of WUR students to go! More info: boerengroep.nl/topics/foodsovereignty
May 26th 2016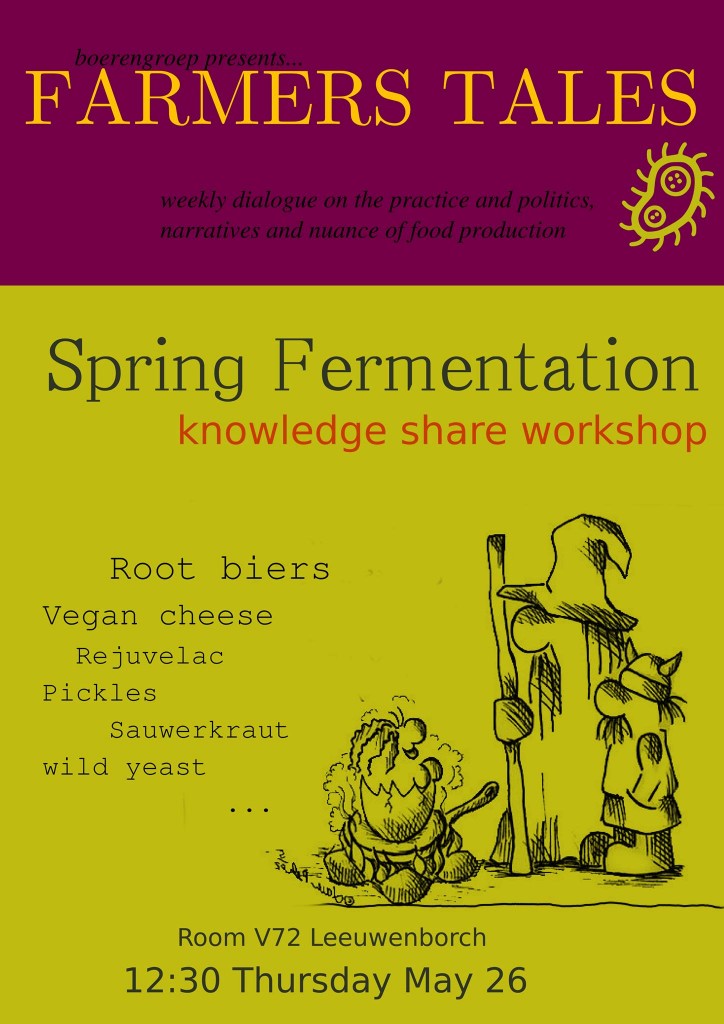 DIY food processing! For many generations, people have found ways to preserve food, one of which is fermentation. Join this Farmers Tales with your recipes, skills or curiosity to learn about delicious Root Beers, Vegan Cheese, wild yeast and much more..
May 12th 2016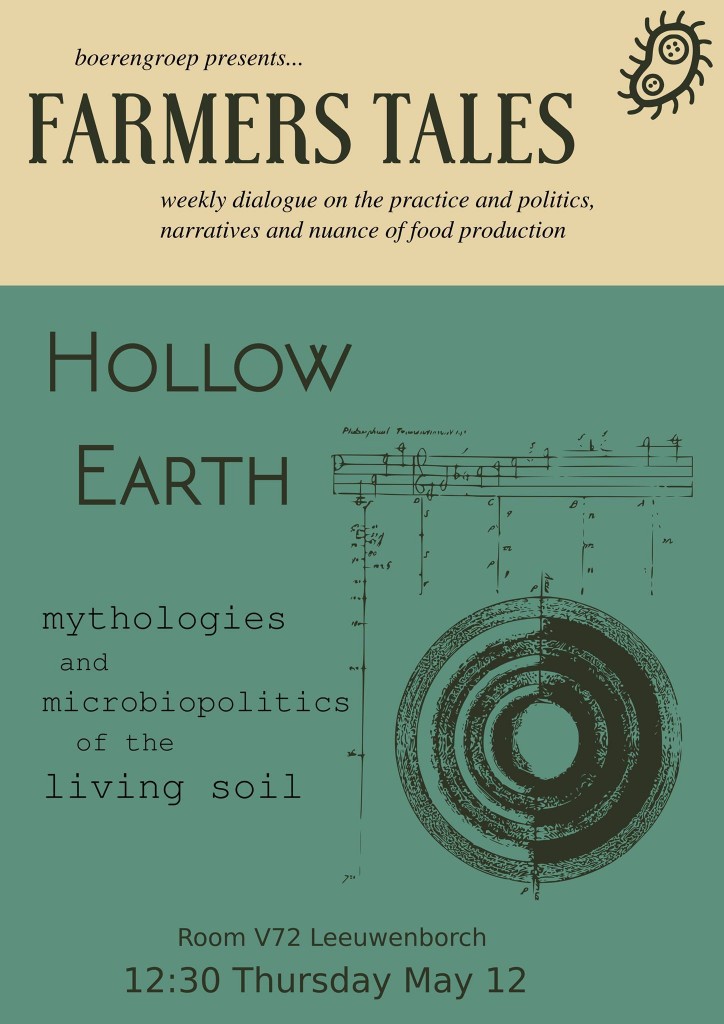 Jonathan Tanis will present his thoughts on soil, combining theories of Deleuze, Foucault, James Scott, Levi Strauss and others. Can we bridge the way of interconnectedness to the soil with scientific knowledge? Here you can view the presentation on youtube.
April 7th 2016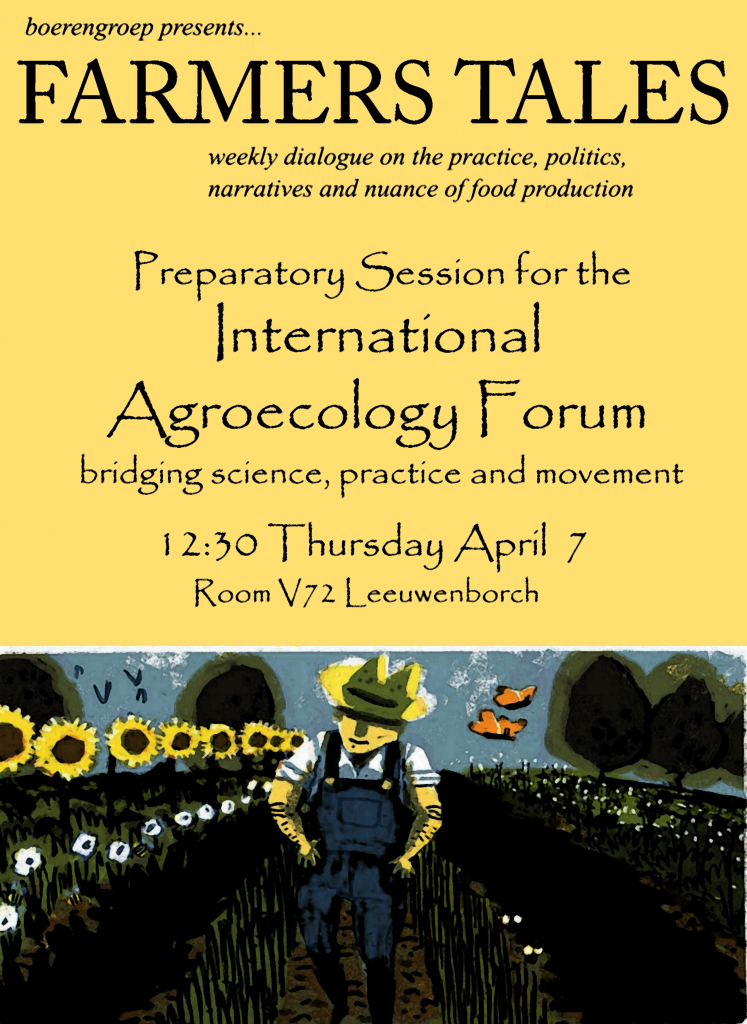 On the 25th of April something grande is going to happen: the International Agroecology Forum at the Wageningen University, with international guest speakers from all around the world, music, dance, local food, and much more. On the 7th of April we will explain more about the Forum and if you will get the opportunity to join the organizational team so that together we can make this event one that we will never forget.
Bring your lunch and good vibes – see you this Thursday, 7th April, 12:30 Room V72, Leeuwenborch (Wageningen).
March 31 2016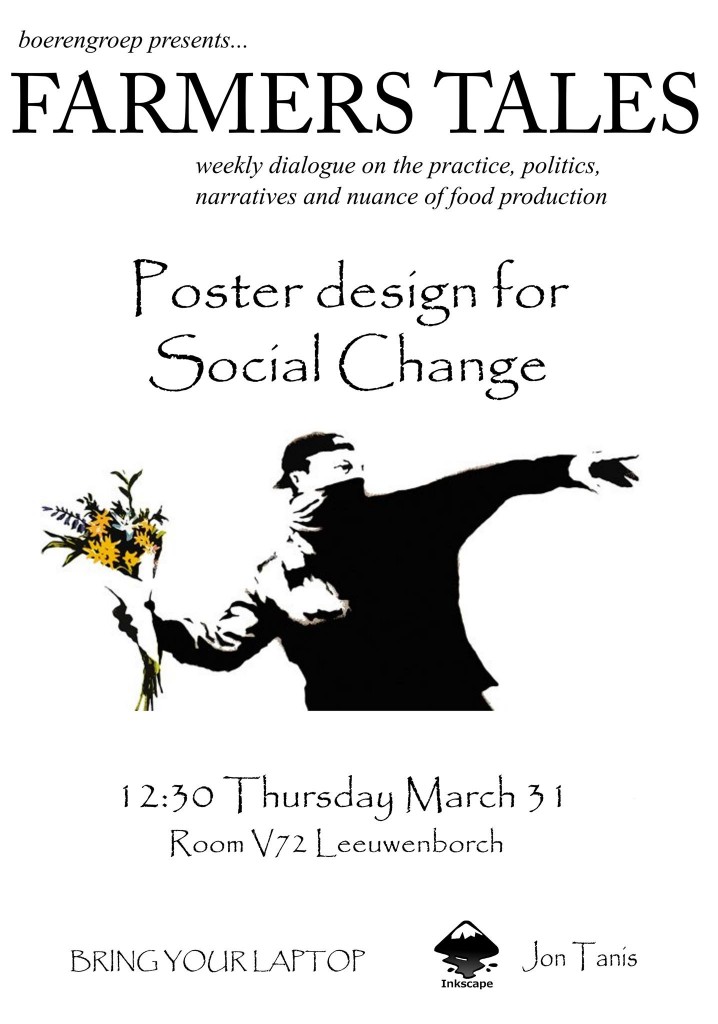 Boerengroep member Jon Tanis gave a very nice workshop to use the basics of InkScape, a programme to design and create posters. You can download the program for free:
https://inkscape.org/it/download/.
To download on WUR computers go to start-> all programs -> WUR -> !Available software -> search for inkscape
* For good matching colours, go to color.adobe.com Here you can click on the colours, copy the codes and then you have the exact same colour on Inkscape.
* For pictures, a tip is to google "hand drawn…" (or freepik.com) Copy paste the pic in Inkscape. Click on the pic -> path -> trace bitmap -> work on threshold -> ok. On top of the image is now a vector. With eyedrop you can change the color of the lines.
* Fonts can be find at awwwards.com
* File -> document properties -> resize page to drawing or selection.
* File -> export png -> page -> 300 dpi for print
* for Q you can look at goinkscape.com
March 24th 2016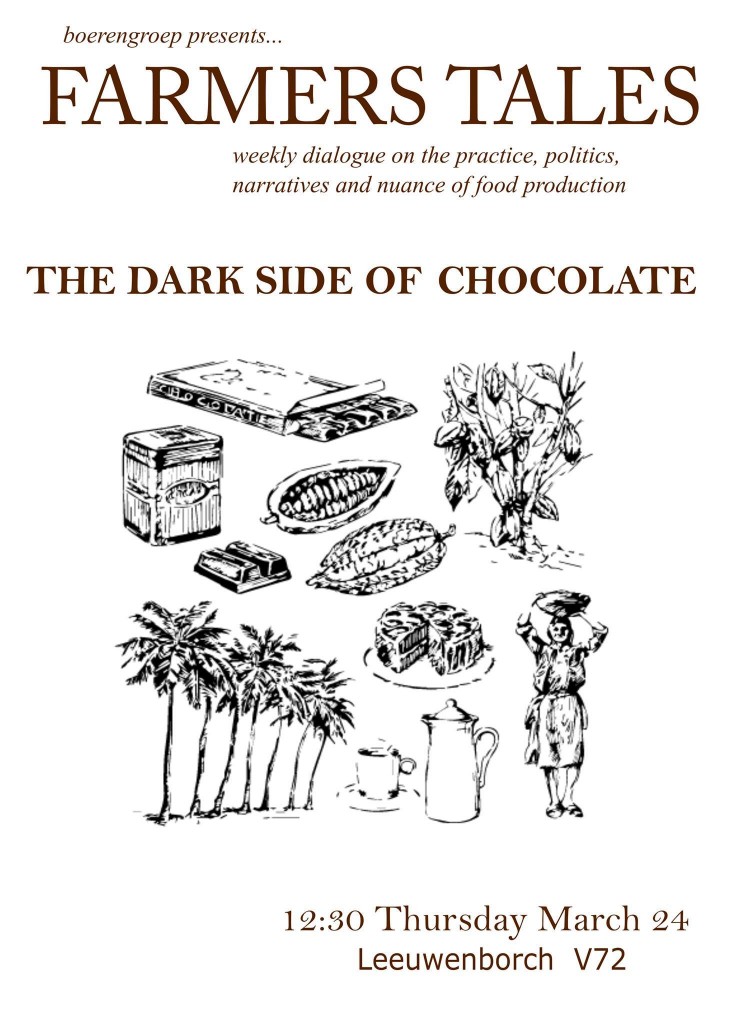 The Dark Side of Chocolate. We will show a documentary about the dark side of chocolate production chains. 40% of the cocoa production is in Ivory Coast. The big corporations like Nestle, Cargill, SAF-Cacao etc all claim there are no children working in the plantations.  Nevertheless, the film maker traces children who are smuggled from Mali to Ivory Coast, where they have to work in the plantations. Here they are exposed to pesticides and hard labour conditions. The government states it is against the law and that it is not happening.. Nestle: "We are not responsible for what is happening on the farms.."
March 17th 2016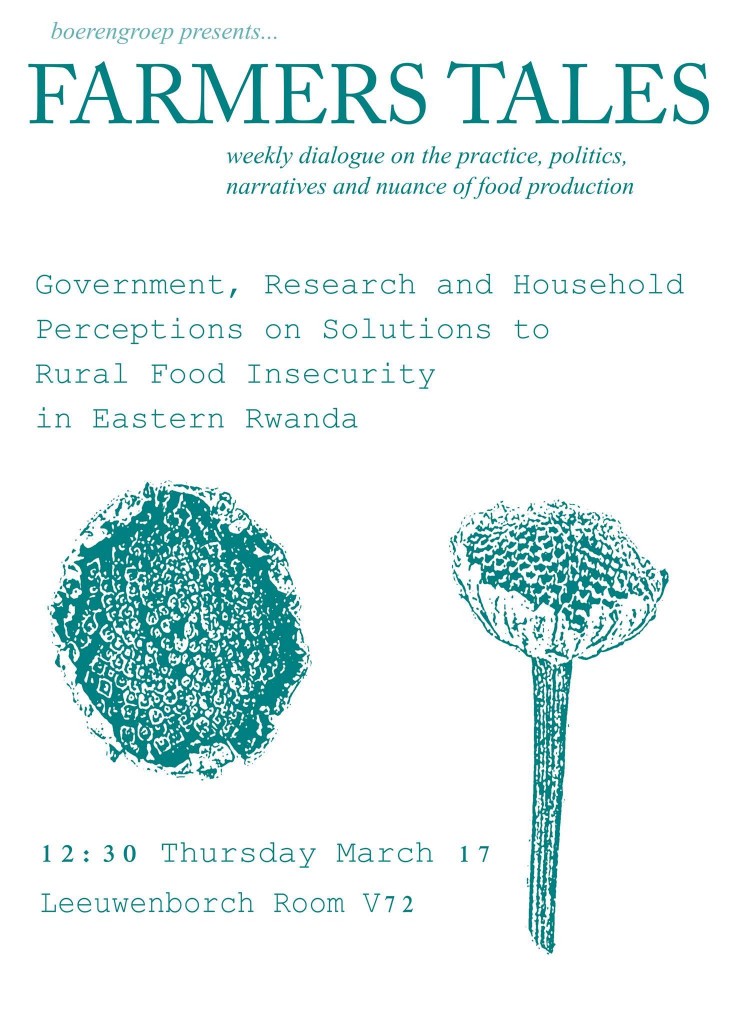 February 25 2016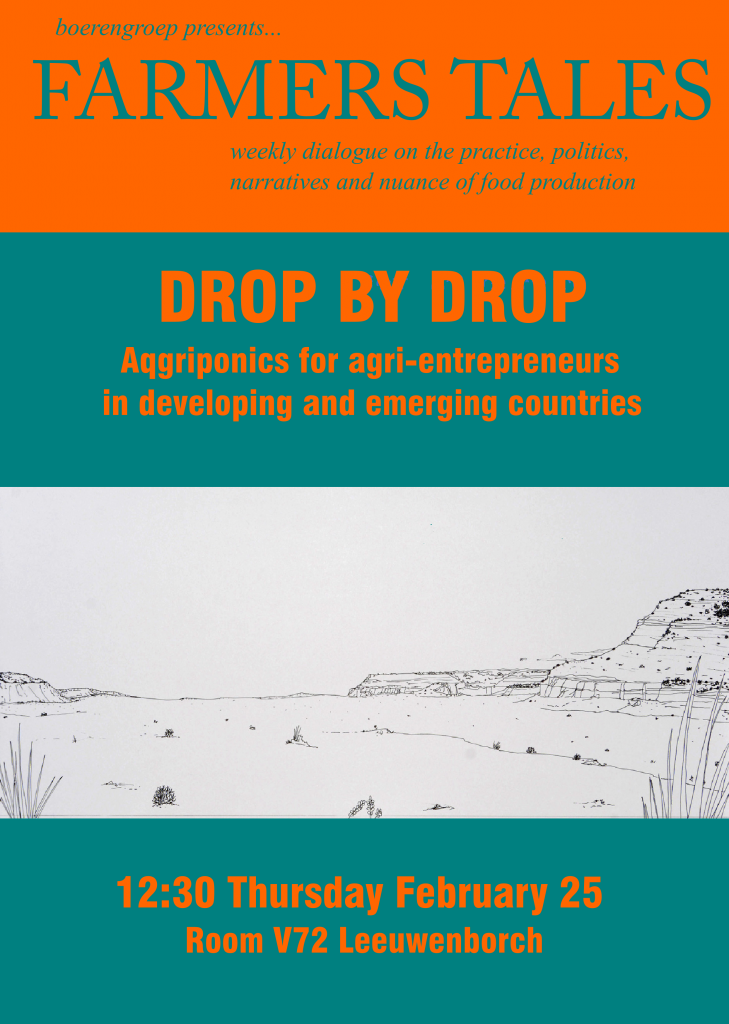 February 18, 2016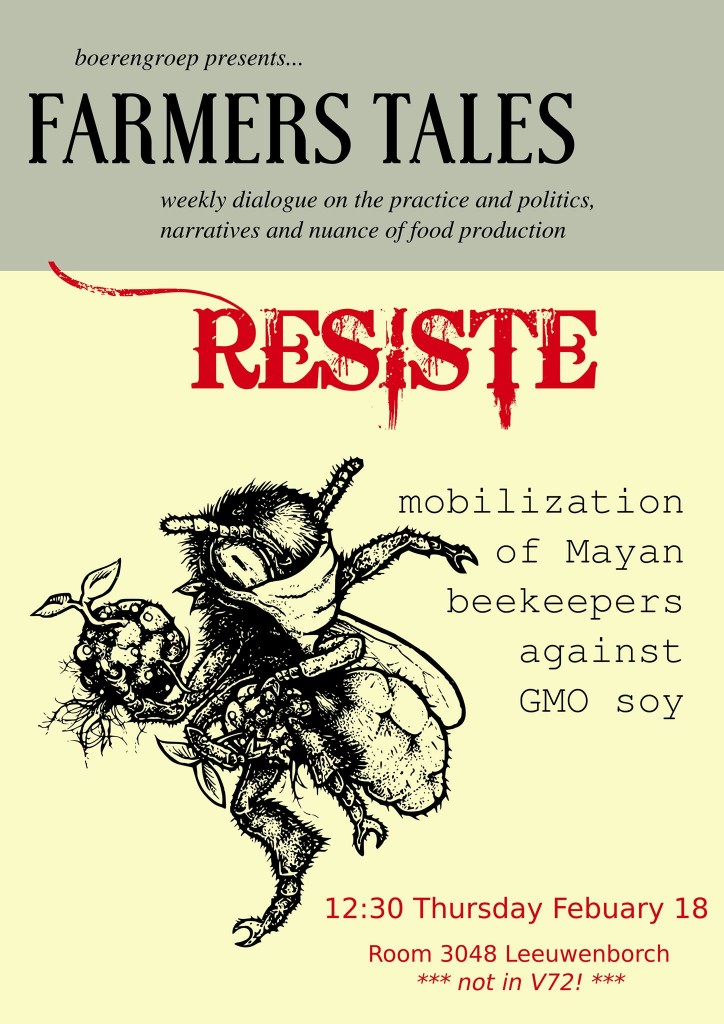 Mobilization of Mayan Beekeepers against GMO Soy – Maria Boa (Mexico)
In 2012, the Ministry of agriculture in Mexico gave Monsanto the SAGARPA licence to produce GMO soy on 253.000 ha of land. Besides the loss of 60.000 hectares of jungle and an enormous loss of water, now used for the soy monoculture, some 15.000 Mayan bee keeper families are affected. They can no longer sell their organic honey to Europe, since it is now contaminated with GMO pollen. The government nor Monsanto never conducted Free Prior and Informed conscent with the indigenous communities (ILO convention), which states that one cannot occupy land of indigenous peoples without this conscent. The bee keepers organised themselves in 'MA OGM' (No GMO) to fight for their rights. Maria will conduct her fieldwork on this topic and is planning to bring one of the bee keepers to Wageningen in June, to share with us their story. Contact info: mariaboalv@gmail.com
January 28, 2016.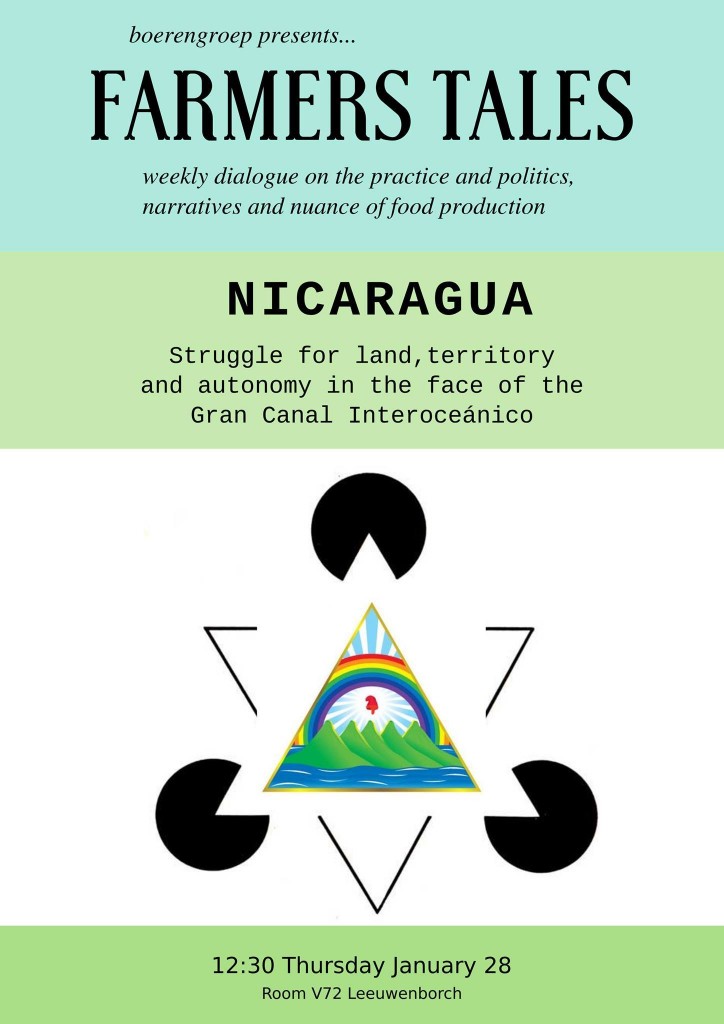 Nicaragua. Struggle for land, territory, and autonomy in the face of the Gran canal Interoceanico. Read here the short report of fieldwork conducted in December 2015, related to this topic: Nicaragua – struggling for land and autonomy
January 21, 2016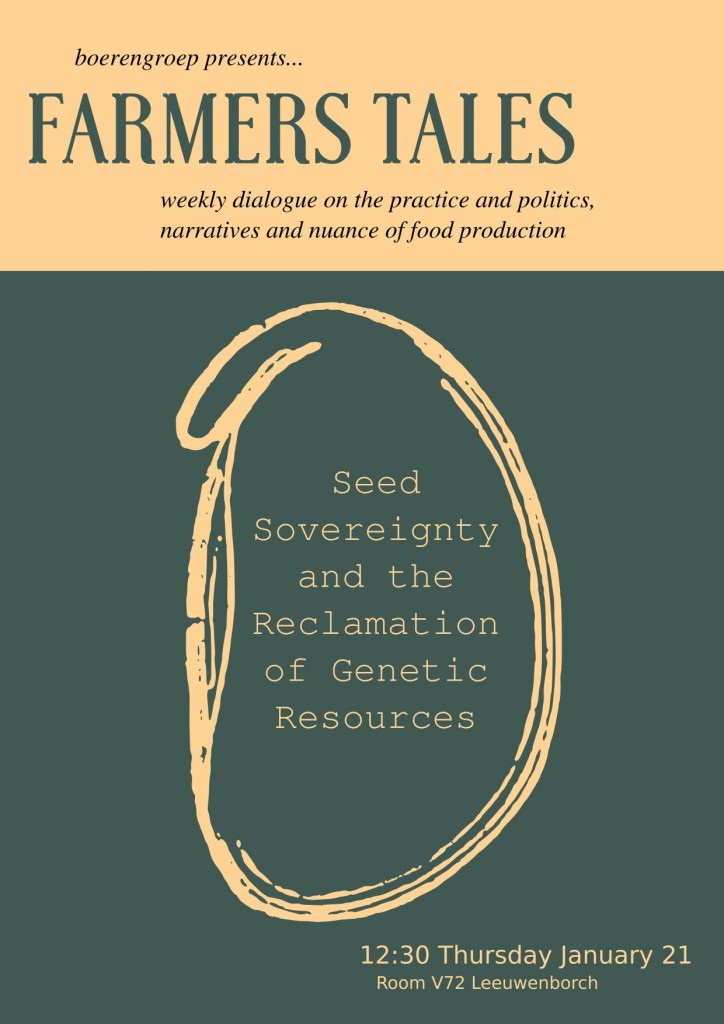 January 14, 2016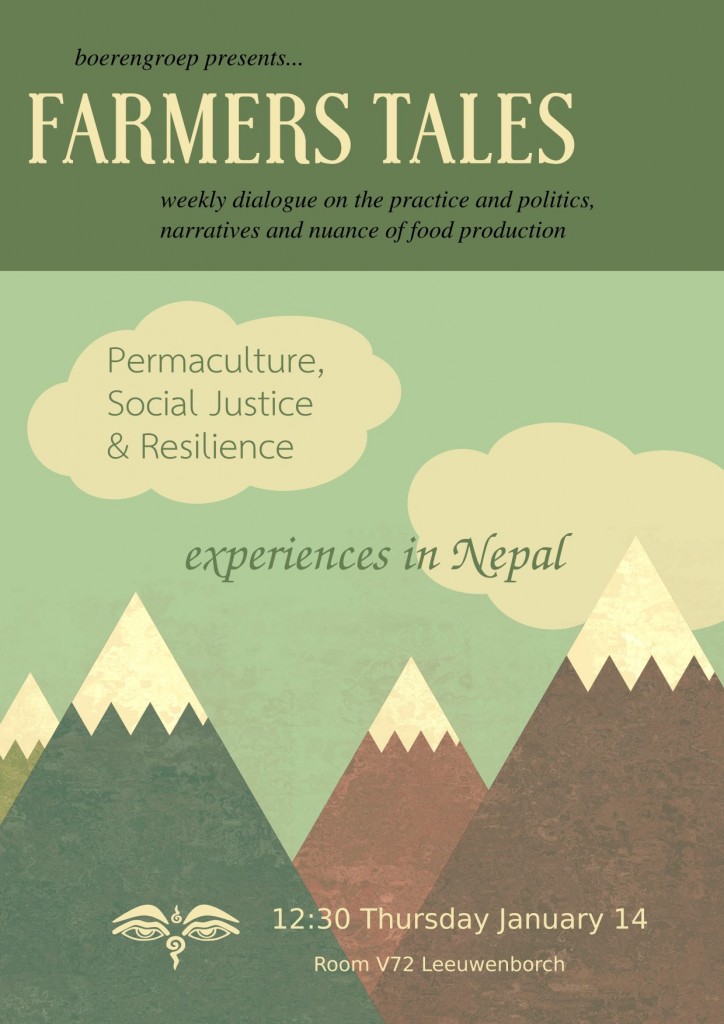 January 7th, 2016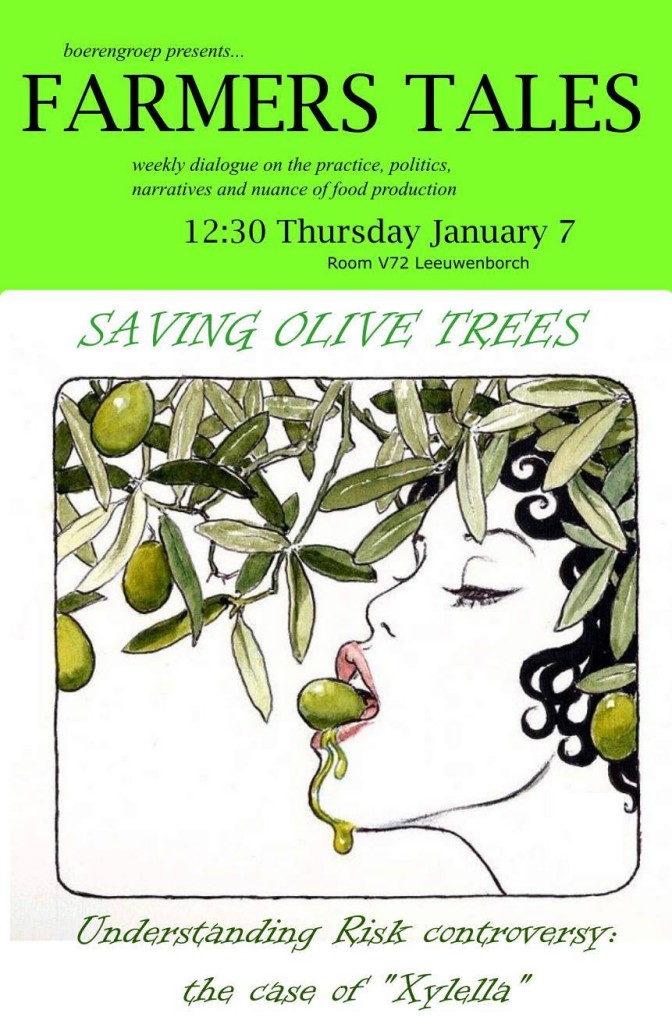 December 10, 2015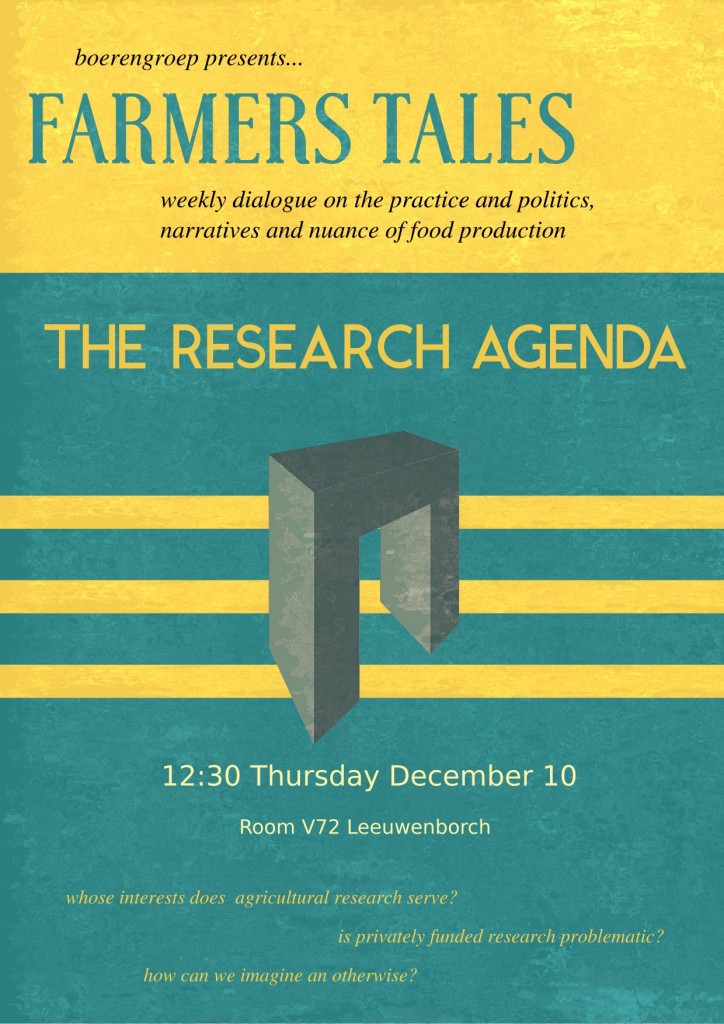 December 3rd, 2015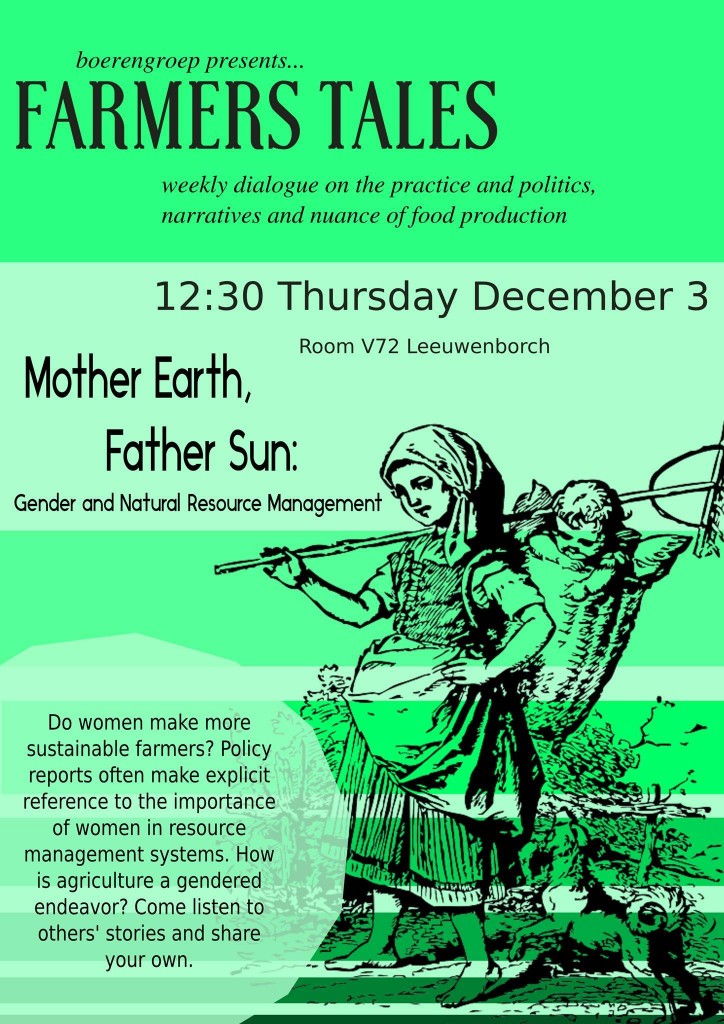 November 19, 2015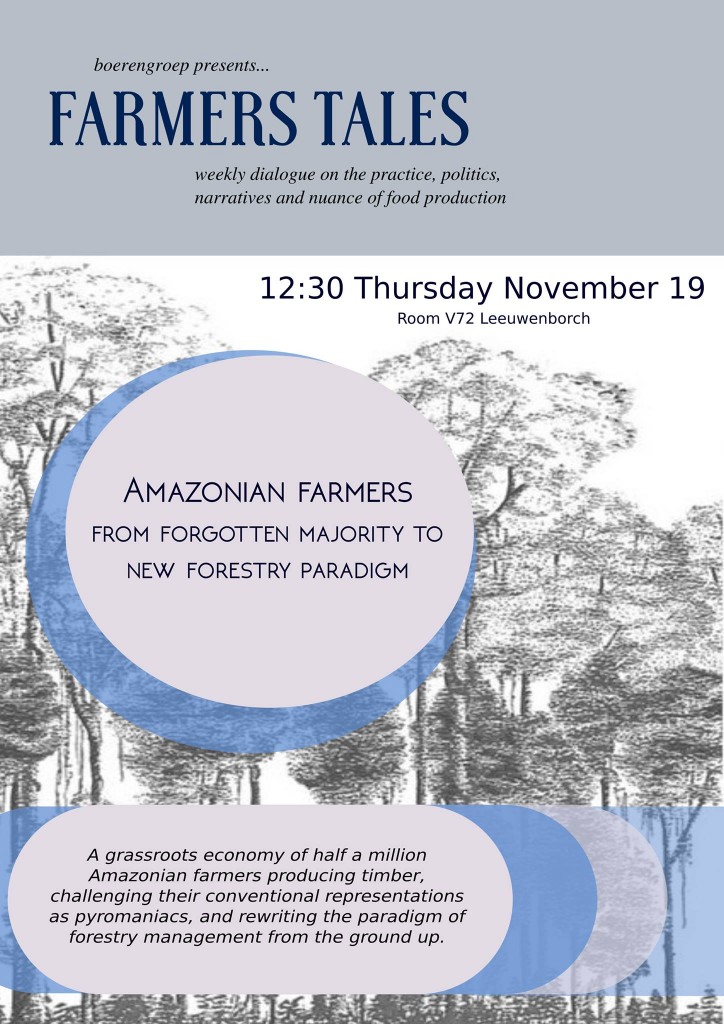 September 2015: Grassroot Projects
17th September – Introduction to permaculture: the  ARCAH's case (Brazil)
Introduction to permaculture: the  ARCAH's case.  João Lotufo (MDR student) will give a short presentation about the design and implementation of a permaculture garden on a Therapeutic Community in South East Brazil. If you are curious about what is permaculture, sustainable initiatives or how to become more resilient, these Farmers' Tales is the perfect place for you to be! More information about the topic here.
June 2015: The political side of food
4th June
We watched the documentary 'Zap! The Weapon is food' by John Pilger. A quote from the documentary:
'Agro power is a concept that we have developed here in connection with food power. I think it's one of the great sources of strength in the days ahead. In the world today we have two major power types: we have petrol power and agro power. With the population in the world which is going to increase with 80% in the next 25 years, food is bound to move to the front burner, it's going to be one of the most important things we face. How do we feed 80% more people than we have today? That's what I mean by Agro Power. I think here in the United States, we have Agro Power. We have the world's major 'bread basket', we are the world's major source of feed grains and food grains that move in international channels. Last year, over half the grains that moved in international trade originated from the United States. We have that Agro Power right here.' – American secretary of Agriculture, Dr. Earl Butz, 1971
This documentary show that the USA is sending its food aid mostly not to countries with severe hunger, but to countries who have to be supported or 'rewarded'. Food is used to direct countries towards implementing pro-USA policies, by punishing a country (no more food aid when it does not want to adopt the policies) or rewarding a country (more food aid when it does adopt the policies). One example given is the dictator Pinochet in Chile.
11th June
Last week we watched an interesting documentary and discussed how Food is used as a weapon. But where exactly did that food go to? Which regimes received the aid? And what was the effect of this on the food sovereignty of the people in those countries?  We will dive into a method called the 'SHOCK DOCTRINE' in Latin America. The documentary 'War on Democracy' shows how serial US intervention, overt and covert, has toppled a series of legitimate governments in the Latin American region since the 1950s. The democratically elected Chilean government of Salvador Allende, for example, was ousted by a US backed coup in 1973 and replaced by the military dictatorship of General Pinochet. Guatemala, Panama, Nicaragua, Honduras and El Salvador have all been invaded by the United States. John Pilger interviews several ex-CIA agents who took part in secret campaigns against democratic countries in the region. He investigates the School of the Americas in the US state of Georgia, where Pinochet's torture squads were trained along with tyrants and death squad leaders in Haiti, El Salvador, Brazil and Argentina.
More info on this topic:
* Shock Doctrine, Naomi Klein. Documentary and Book
* Cambodia
* Nicaragua
* Indonesia
* Brazil
Want to conduct a THESIS  on this topic?
Since the end of the WWII, many democratically chosen governments have been overthrown in a very violent way (see e.g. documentary by John Pilger). Many people have been tortured and killed, a strategy called the Shock Treatment (see Noami Klein's Shock Doctrine; you can google the documentary). The idea is to bring a country in 'shock', after which new regulations, laws, a new economy (the free market) and a new agriculture can be pushed through: the Green Revolution (introduction chemical fertilizers, chemical pesticides, new varieties, HYVs and GMOs, new technology, intensification of farming etc.).
During your thesis you will focus on one country (e.g. in Latin America or South East Asia), where this so called Shock Treatment has resulted in a drastic change in agricultural (and therefore also social) practices. Which foundations, organisations, governments etc. were involved in the preparation for this shock therapy? Which changes in agriculture took place afterwards? How did this affect food sovereignty? Was there resistance/ upcoming agroecological movements? Are the (agroecological) movements strengthening food sovereignty nowadays?
Bsc. students can conduct a literature research. Msc. students can combine literature research with qualitative field work, consisting out of interviews with farmers and/ or movements. Note that you are very free to shape your own research. You will be supervised by someone from the SDC chairgroup and you will receive support from Boerengroep (we will provide articles, documentaries, books, an example of a thesis on this topic etc.)
For more info, contact st.boerengroep@wur.nl
11th June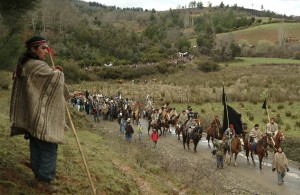 Boerengroep invited Nikolas Stüdemann, an anthropologist from Chile. He explained us in more detail the changes in rural Chile since the dictator Pinochet came to power.
During the government of Allende, a democratically chosen president, the Agrarian Reform was deepened in Chile. This meant more equal distribution of (non-used) land, from the landowners to the peasants, who started using the land for food production. However, only 1/5th of the 10 million hectares of land were actually given to the peasants and rural workers.
After the government of Chile was overthrown by the military (trained and funded by the USA), the Agrarian Reform was terminated. General Pinochet, the military dictator of Chile, started the so called Counter-Reform. Some 60% of the land was then given back to the land owners and the military who was now ruling the country. Moreover, most of the land was privatized and given individual titles to the owners, which meant the end of land ownership from the agrarian communities. They now had to become land workers of the agro-industry or move to the cities to gain an income – 'depeasantization'. "Indigenous people don't exist", was claimed by the new ruling power. The military regime, led by the dictator Pinochet, now started deregulating markets, pushing through the free market economy, shifting the food production from food crops (for consumption) to cash crops (for the market). The profits went to a handful of families in Chile. Pinochet ruled the country until 1989.
Since the 1990s onwards, the New Communitarian Era started. The development apparatus, mainly the World Bank, starts selling the idea of 'the community' as a group of people who work close with nature. The paradox is that the people have the potential to live like this, but only with the intervention of the development apparatus. Peasants now had to become commercial farmers or micro-entrepreneurs.
Nikolas Stüdemann currently studies the mobilization of the Mapuche communities against the neoliberal regime and certain rural policies implemented by the development apparatus in Chile. The Mapuche communities are claiming ancestral land (currently in the hands of the land owners or agroforestry) and political autonomy. The state is depoliticizing the problem through multicultural discourses and indigenous sustainable development, claiming that the Mapuche have to become integrated in the economical system of Chile.
(Nikstudemann@gmail.com)