Pictures from the FEI 2019
For more information, visit:   farmexperienceinternship.wordpress.com    |
The Farm Experience Internship (FEI) is  a 3 ECTS international summer course at the Wageningen University, which intends to bring together theoretical knowledge from students with practical skills and knowledge from farmers/peasants. It is being co-created by a movement of peasants, farmers, gardeners, scientists, students, activists, NGOs and agroecological companies – working together towards a sustainable, healthy, viable food system that is fair and just for the earth, the consumer and the producer.
Are you interested in growing your own food, discovering local knowledge and practices on organic farms in the Netherlands? Do you want to learn about agroecology, food sovereignty and sustainable food systems? Or would you like to interact and discuss with farmers, peasants and gardeners to find creative, innovative ways of food production? Then check out the FEI website and sign up! 
1. PREPARATION – Lectures, workshops, excursions, group work. During the first phase of the FEI, you will get to know about all kinds of topics related to agriculture, e.g. agroecology, sustainable food systems, food sovereignty, seed patents etc. We eat together organic, local, seasonal meals, we share knowledge and discover different learning styles. The preparation week will be held at The Building with the Clock (Generaal Foulkesweg 37, Wageningen) and the schedule is full day.
2. LET'S GO FARMING! Practical experience on a Dutch farm. After the preparation week, each student is sent to a different farm somewhere in the Netherlands. Before the start of the FEI, you can tell us your preference, e.g. food forest, goat farm, organic garden etc. For two weeks you will be full time working together with the farmer, following his/her working rhythm, learning practical skills and local knowledge. Students are asked to make pictures or a short video about their stay at the farm, which they will present later on. The participating farms are mostly organic, however some are currently still seeking for a more sustainable management practices (which is very interesting for you as a student: can you find ways to support the farmer?!)
3. EVALUATION. After two weeks harvesting, feeding cows, goats, or making cheese, students will come back to Wageningen for the evaluation phase. Share experiences, discuss what you've learned and create the one and only FEI Story Book!
LEARNING OUTCOMES OF THE COURSE.
After participating in this course students are expected to:
Understand and reflect on Agroecology as a science, practice and movement. Formulate and discuss their opinion and view on agroecology. Students can critically reflect on the gained knowledge and skills and actively use this during discussions and debates, e.g. regarding the need that we have to combine knowledge of peasant agriculture, ancestral knowledge and scientific research in order to co-create innovative farming practices.
Understand and reflect on the different components of agroecology, like food sovereignty, soil, seeds, land and gender, and apply this knowledge in the analysis of your farm.
Analyse the farming reality and adapt to this farmer reality and farmers concepts. Understand the concept of reality regarding research vs. farmers and try to meet these realities in order to cooperate together.
Understand the notion of applied research which supports individual farms or the farming sector.

Apply the knowledge and skills gained during the workshop of playing with methodology conducted by Michelle, while participating on the farm.
Apply the knowledge and skills gained during the workshop analysis of Farming Systems.
Achieve their own learning goals and discuss them with farmers.
Help to organize the next FEI!
As a part of the organizational team of the FEI, you get to make your dreams come true! A couple of months before the FEI, we put together a team that consists of volunteers, Boerengroep interns and the Boerengroep coordinator. Using dragon dreaming techniques, we try to give voice to what we want the FEI to look like, and then we make it happen together. So, do you not only want to participate in the FEI, but also decide on the content and organize the days? Then send an email to st.boerengroep@wur.nl ! In March we're planning to have an info lunch, so keep an eye on the announcements!
PICTURES OF THE 4th FARM EXPERIENCE INTERNSHIP (FEI) 2016:
General album
Day 2
Day 3
Day 4
Day 5
Album of participant Inge Maassen at De Hondspol
PICTURES OF THE 3rd FARM EXPERIENCE INTERNSHIP (FEI) 2015:
Day 1 (20 juli 2015)
Day two
Day three
Day four
Day five
final week
See also FEI Facebook page
Want to organise a FEI yourself? See the FEI manual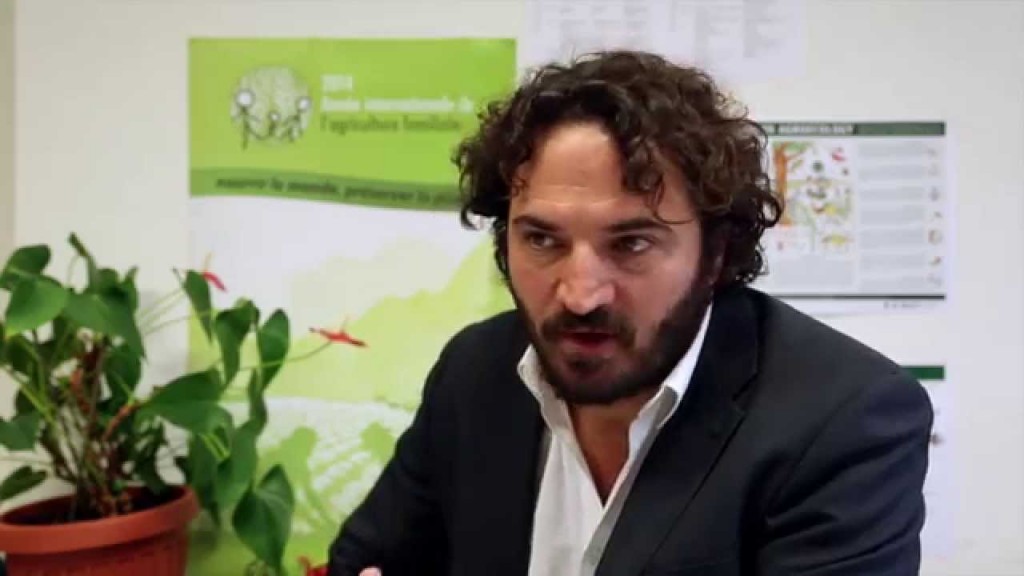 Pablo Tittonell about the FEI: "The idea of the Farm Experience Internship is not that they [students] become farmers. No, it's to have a different dimension in a way that they learn about agriculture and agroecology. For instance, a classical example is how a crop, or a plant, responds to the additional nutrients. So you can go to your lectures in the university and first of all the two axis are always there. On those axis you have for instance how much Nitrogen there [x-axis] and how much the plant grows [y axis] and there is a nice curve. Well try to find that somewhere in reality. It is completely different. First, because there's not only two axis, there are many many more. And second, because there's so much variabilities, so much heterogeneities, so many other things going on, and that gives you a multidimensional perspective of how things are. Still, when you go back to the classroom, and you sit there, we're going to ask you about this curve and you are going to have to know this. But you will know this, together with what you have seen in the field. So you can judge that knowledge, those models of reality, with a different eye once you've seen things in the field." – Pablo Tittonell is a former professor Farming Systems Ecology, Wageningen University and current coordinator of the National Program on Natural Resources, Environment and Eco-Regions of the National and Agricultural Research Institute of Argentina and – most of a all – a big fan of the FEI! (see also his TED talk Feeding the world with Agroecology)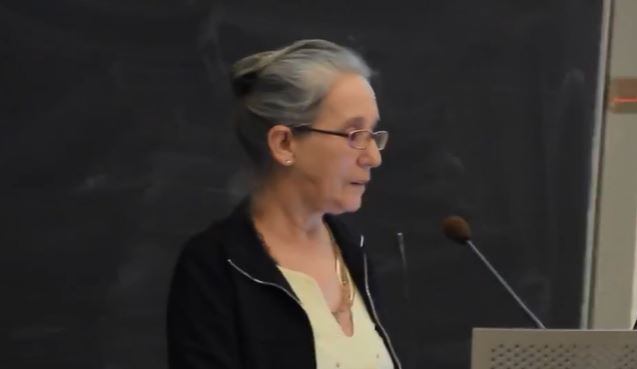 Irene Cardoso about the FEI: "What I like about it, is the way that the students can be connected to the reality, but in a way that they feel free to become part of this reality. So they don't go there as a technician, they don't need to give an advise – they just go there to live with the farmers" – Irene Cardoso is professor of Soil Science at the Federal University of Vicosa, Brazil and vice-president of the Brazilian Agroecology Association.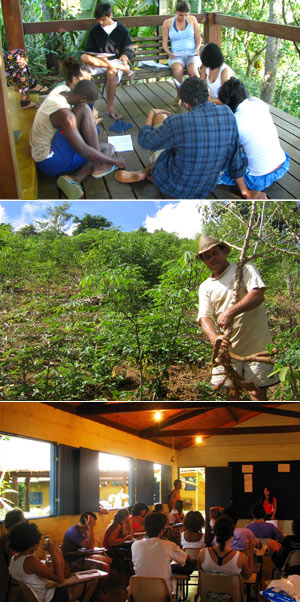 Article  "Estágio Interdisciplinar de Vivência: Connecting social movements, family farmers and the university" – Written by Heitor Mancini Teixeira , Isabela Fabiana da Silva Ladeira , Lucas Reis Bittencourt.
Family farmers play a very important role in Brazil, and not only in terms of food production. Yet, in spite of their enormous contribution, the knowledge that is developed and shared in educational institutes is rarely connected to their traditional knowledge. Most higher education institutions are highly theoretical and often oriented towards large-scale industrial agriculture, thereby creating gaps between their research and outreach activities and the needs of family farmers. An initiative started by started by a group of university students is successfully changing this situation.(Published in Farming Matters, 2013. Read the article here or download the full magazine for free here).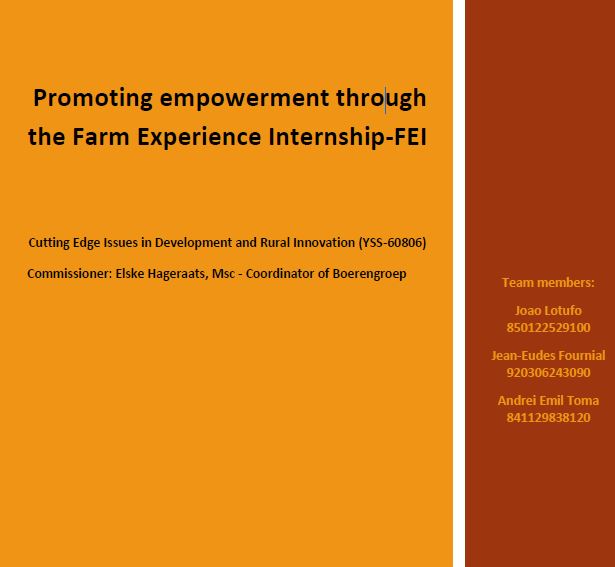 ABSTRACT: In this essay we elaborate about how the overall empowerment goal of the course Agricultural and Rural Innovation Process, RSO-51303 (also known as the Farm Experience Internship – FEI), is developed. For this, we first briefly present the course's history, its structure and main characteristics as well as how the course is linked to a broader agro ecological movement. Then, following San Pedro (2006) and VeneKlasen (2002), the concept of empowerment is developed from four distinct definitions of power ("power over", "power to", "power with" and "power within"). Next, we apply this framework to the collected data, including information from content analysis on the previous FEI's documents and evaluations and semi-structured interviews with previous FEI's participants. Also, we followed through participant observation the formerly group that is planning and developing this year's course (2016). Finally, we finish with some suggestions of what would be the core aspects of the course, that are intrinsically allowing/developing empowerment and therefore should be preserved as fundamental aspects of this socio/technical venture in a possible transition of the course to a mandatory course of Organic Agriculture's Master program. Download the full report here..
AGROECOLOGY
Agroecology is the main concept of the FEI, since course comes from Brazil, where it also a socio-political movement. Read all about the shocking history of the FEI on our website. More info on Agroecology can be found here
"AGROECOLOGY can be seen as a scientific discipline, agricultural principle and practice, and/or political or social movement (Wezel, 2009),  working with basic ecological principles for how to study, design and manage agroecosystems that are productive, natural resource conserving as well as culturally sensitive, socially just and economically viable (Altieri, 1995),  thereby not only showing strong conceptual connections with the right to nutritious food, but also providing proven results for fast progress in the concretization of this human right for many vulnerable groups in various countries and environments (de Schutter 2010)."