How farmers' organisations can protect our seed system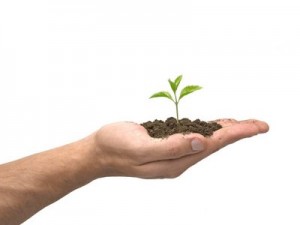 The US patent system is blowing over to Europe. Will patent claims from multinationals soon sue farmers in Europe? Niels Louwaars (director of Plantum) has been involved for several years in the debates on patents and breeder's rights. See for example a publication on the "future of plant breeding…" or an interview in Wageningen World). He will explain the (im)possibilities for plant breeders and farmers in Europe and in developing countries. Edwin Nuijten (Stichting Zaadgoed) will tell us about alternative forms of plant breeding.
….
time: Monday June 11 at 19:30
place: Forum building Wageningen
register: please click here to reserve a seat
….
….
….
Zaad Soevereiniteit
hoe boerenorganisaties ons zaadsysteem kunnen beschermen
Het Amerikaanse patentsysteem waait over naar Europa. Leggen multinationals binnenkort ook schadeclaims op aan Europese boeren? Niels Louwaars (directeur van of Plantum) is al jaren betrokken bij de discussies over patent- en kwekersrecht. Hij presenteert de (on)mogelijkheden voor boeren in Europa en in ontwikkelingslanden. Edwin Nuijten (Stichting Zaadgoed) vertelt over alternatieve vormen van veredeling.
Dit is de laatste lezing van de serie Grassroots Science, waarin Stichting Boerengroep en Stichting Otherwise laten zien dat goed functionerende duurzame initiatieven vaak uit het veld komen.
Tijd: Maandag 11 juni, om 19:30
Plaats: Forumgebouw, Wageningen
Registreren: Klik hier om een plek te reserveren